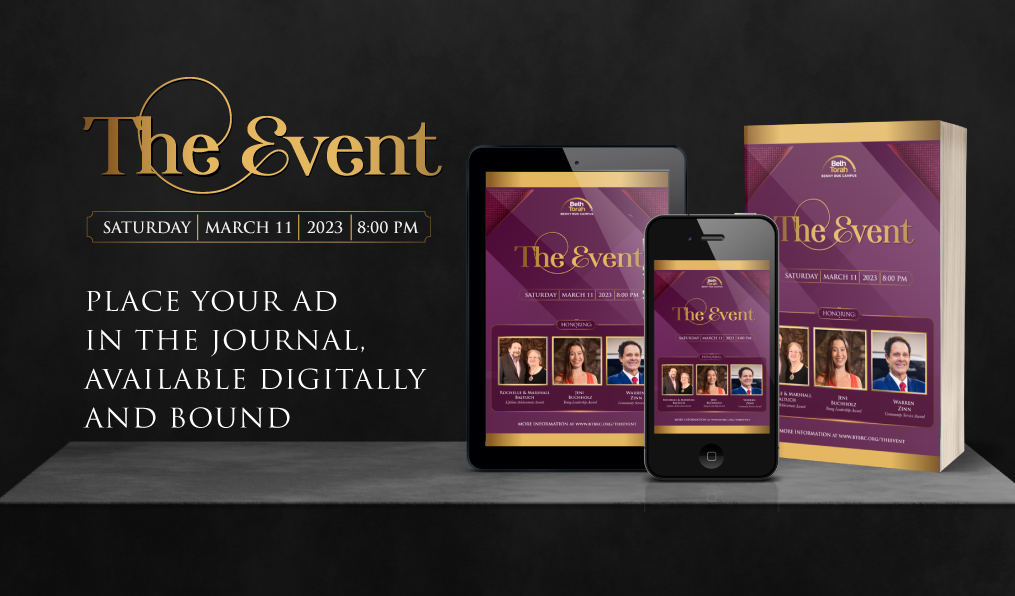 Share your personalized message to the entire Beth Torah Community and beyond.
Your ad in the Program Journal will be available both digitally and printed, accessible at every table via tablet, hard copy, QR code on event signage, and promoted on www.btbrc.org, email newsletters, and social media.
THE EVENT 2023 will take place on Saturday, March 11 at 8pm and will honor Rochelle & Marshall Baltuch, Jeni Buchholz and Warren Zinn for their valuable service to our community. 
Submit your message online by January 31 and don't forget to purchase your tickets for an unforgettable evening.