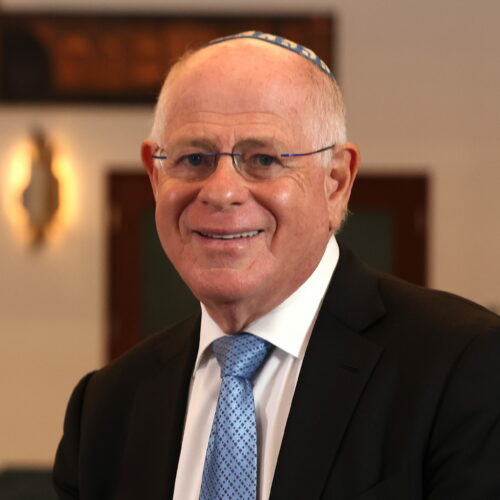 RABBI MARIO ROJZMAN HAS BEEN AT BETH TORAH SINCE 2003. IN JULY 2016 HE ASSUMED THE ROLE OF SENIOR RABBI
Rabbi Mario Rojzman is the Senior Rabbi at Beth Torah. He was born in Buenos Aires, Argentina in 1962. In 1985, he graduated from the Hebrew University in Jerusalem with a Bachelor of Arts in Jewish Philosophy and Education.  In 1987, he received his Rabbinical Ordination from the Latin American Rabbinical Seminar in Buenos Aires.  In 1988, Rabbi Rojzman graduated Cum Laude from the Hebrew University in Jerusalem with a Master's degree in Education. In 2015, Rabbi Rojzman received an Honorary Doctorate from The Jewish Theological Seminary of America, commemorating his over 25 years of serving the Conservative Movement.  He is currently serving a two year term as the President of the Rabbinical Association of Greater Miami.
In 1990, he became Rabbi at Bet El Community in Buenos Aires, where he served for 11 years. From 1997-2000, he was the head of the Comparative Religions Department at the University of Palermo, in Buenos Aires. For two years, he co-hosted a TV Show with Bishop Justo Laguna, with whom he co-wrote the book All Roads Lead to Jerusalem … and also to Rome, in both English and Spanish.  His interest and involvement on social affairs granted him invitations as a guest speaker from different prestigious institutions, such as Inter-American Development Bank, UNESCO and the World Bank. His activism in inter-religious affairs took him on trips to Jerusalem and Rome, where he had the opportunity to meet with Pope John Paul II in 1998, Pope Benedict XVI in 2007 and Pope Francis in 2013. In 2017, Rabbi Rojzman lead a Beth Torah mission to Rome as the first synagogue delegation invited by the Pope.
He is married to Gisela Ludman, a lawyer and family therapist and together they have 5 children: Henri, Sarit, Igal, Daniela and Annie.
Rabbi Ed Farber is the Rabbi Emeritus of Beth Torah Benny Rok Campus. He has been with our synagogue since 1995 and has been in the Rabbinate since 1978. Growing up in Miami where he was active in United Synagogue Youth (USY), he was ordained as a Rabbi by the Jewish Theological Seminary of America and served as the Rabbi of Temple Samu-El Or Olom in South Dade before coming to Beth Torah. In 2003, he was presented with an Honorary Doctorate by the Jewish Theological Seminary for his 25 years of service in the Rabbinate.
Rabbi Farber has served as President of the Greater Miami Rabbinical Association and the Southeast Region of the Rabbinical Assembly of America. He is also a member of the Rabbinical Cabinet of the UJA.
Rabbi Farber also served on the Rabbinical Advisory Committee to the Chancellor of the Jewish Theological Seminary of America. He has served in numerous capacities and committees over the years with the Greater Miami Jewish Federation. Recently, he was one of only 25 Rabbis from around the country invited to participate in a three-year study program for Rabbis of all denominations sponsored by the Hartman Institute in Jerusalem.
Rabbi Farber is married to the former Laurie Penchansky of Miami Beach and they have three children – Zev (Channie), Dahlia, (Sagee Zohar) and Rafi (Natasha). He is also the proud grandfather of Eden Aviva (Zach), Orli, Ezra, Amit Batya, Aviv, Omri, Tzivya Ruth, Hadar, Golan, Gefen, Dafna Betty, Efraim and Laila, and great-grandfather of Nili and Klil.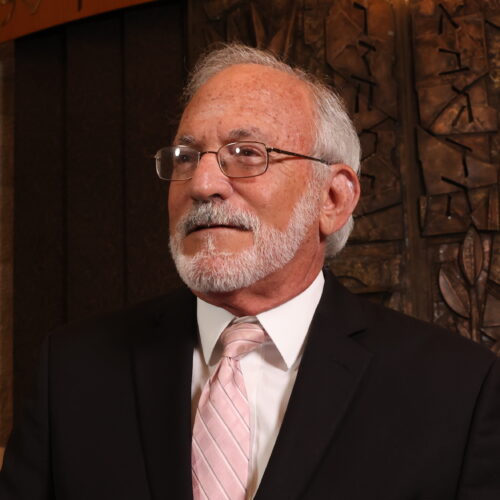 RABBI FARBER PLAYS A CRITICAL ROLE IN CONVERSIONS FOR THE SOUTH FLORIDA AREA. HE HAS SERVED AS THE COORDINATOR OF CONVERSION CLASS FOR THE CONSERVATIVE MOVEMENT IN DADE AND BROWARD COUNTIES SINCE 1988.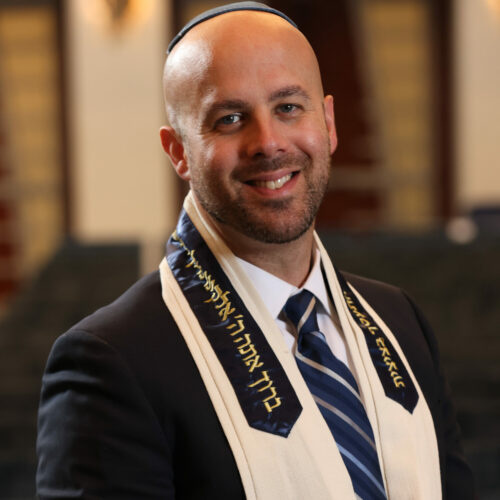 Cantor Marcos promotes Jewish continuity through exciting educational innovation, soulful prayer, and pastoral care for the Beth Torah community
Cantor Marcos was most recently the cantor of the Jewish Community Center of Harrison (JCCH), in Westchester County, N.Y.  In this role, Cantor Askenazi used his years of experience and commitment to Conservative Judaism to inform and influence the congregation. Cantor Marcos overhauled the B'nai Mitzvah program and implemented a "zero limits" policy so that each family had equal access to Torah, Prayer, and Jewish experiences regardless of background and upbringing.
Before serving JCCH, Cantor Marcos spent five years at the Aventura Turnberry Jewish Center, where he inspired families with young children and teens through creative, exciting, and fun programming, including "Salsa Simchat Torah." Cantor Marcos has also performed in the presence of dignitaries and world leaders, including former Israeli Prime Minister Bibi Netanyahu, President George W. Bush, and President Barack Obama.
Cantor Marcos' first pulpit came at the age of 17, where he conducted High Holy Day services for a synagogue in Queens, N.Y. Since that time, Cantor Marcos has served alongside prominent Conservative rabbis at flagship Conservative congregations. In addition, Cantor Marcos studied voice with legendary Cantor Sol Zim and has trained aspiring singers, cantors, and performers.
Cantor Marcos and his wife, Joanna, are the proud parents of three young boys: Isaac, Robert, and Dylan.