Offers activities and events throughout the year for Beth Torah members and non-members alike. For us "culture" includes film, art, theater, technology, Jewish history, symphony, museums, architecture and more.
Take advantage of this chance to do new things and —  when the Beth Torah campus reopens — meet new people.
Everyone is welcome, so plan to include family and friends.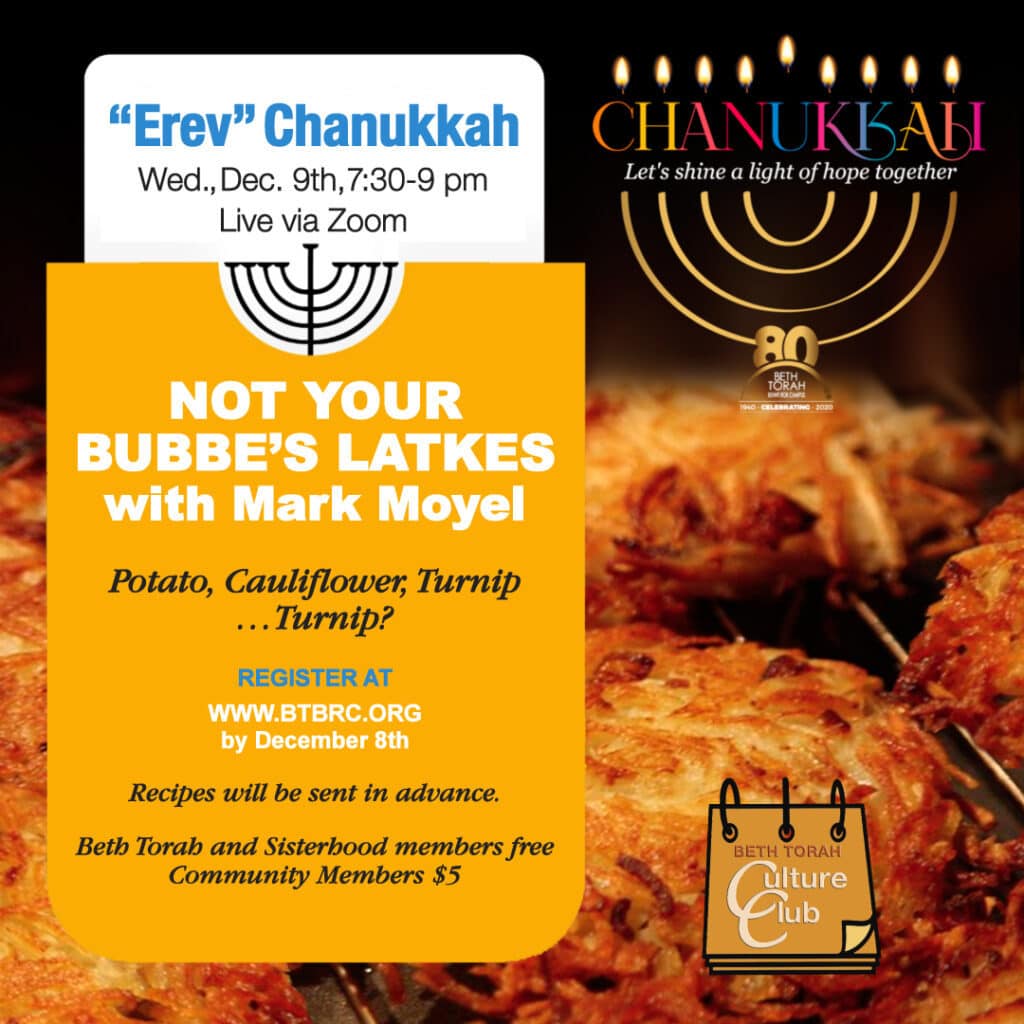 NOT YOUR BUBBE'S LATKES with CHEF MARK MOYEL
Wednesday. December 9 at 7:30 pm
Join Culture Club the night before Chanukkah when Chef Mark Moyel creates latkes for a modern age along with some tips and tricks to perfect even traditional recipes. 
Recipes will be sent in advance and the pace will allow you to make your own latkes while watching. And — for those of you who don't own a knife or a grater — suggestions for convenience ingredients will be included.
Register early to get recipes on December 6th. Registration will close at 6 p.m. on December 8th.
There is no charge for Beth Torah and Sisterhood members. Community members $5. For questions or help in registering, call Linda at 305-933-1001.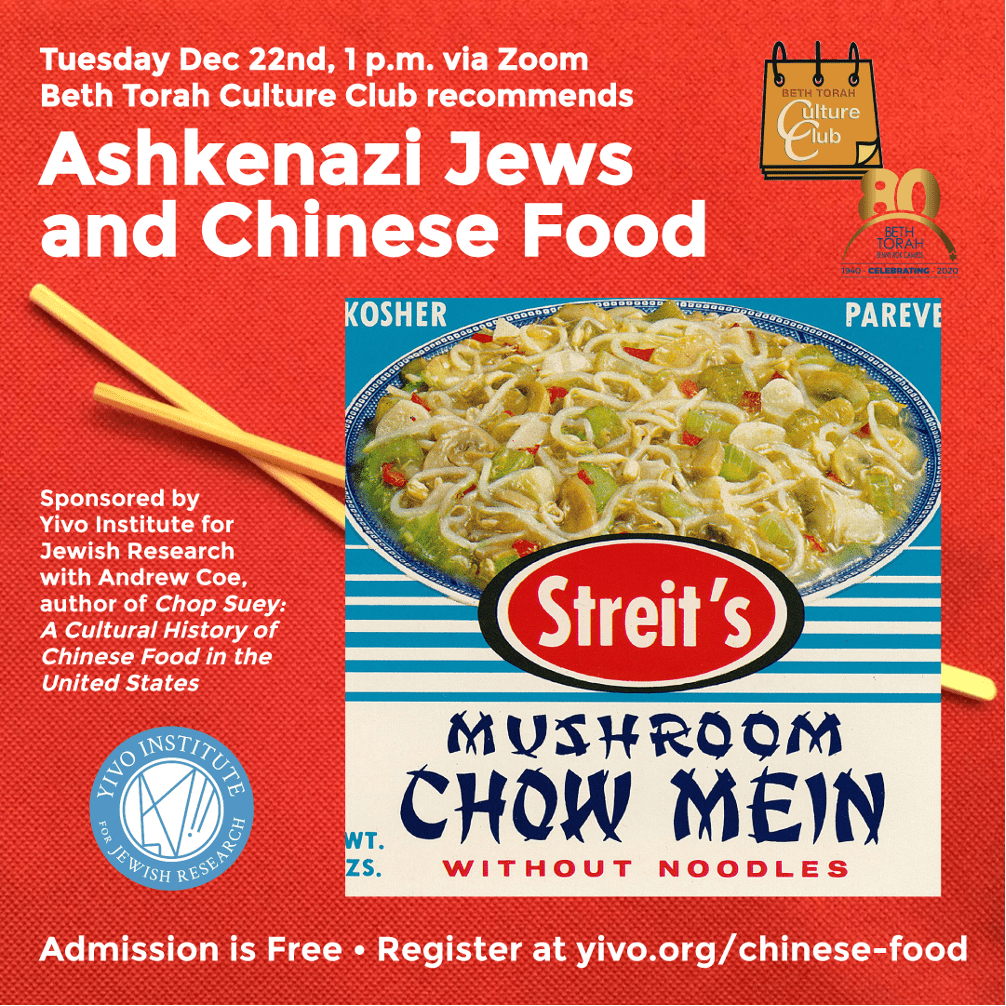 ASHKENAZI JEWS ANS CHINESE FOOD
Tuesday, December 22 at 1:00 pm
For many Ashkenazi Jews in the United States, Christmastime sparks memories of egg rolls and General Tso's chicken. How did the affinity for Chinese food amongst many Jews begin?
Trace this delicious history from the turn-of-the-century Lower East Side to today's take-out lo mein with Andrew Coe, author of Chop Suey: A Cultural History of Chinese Food in the United States.Andrew Coe is a food writer and culinary historian who has written for Gastronomica, Saveur, the New York Times, and the Wall Street Journal. In addition to Chop Suey: A Cultural History of Chinese Food in the United States, he is coauthor with Jane Ziegelman of A Square Meal: A Culinary History of the Great Depression.
Yivo Institute for Jewish Research is the world's premier non-profit educational and cultural organization dedicated to fostering knowledge of the ongoing story of Jewish life, with a focus on the history and culture of East European Jewry—the ancestry of a significant proportion of Jews in the world today.
FOR MORE INFORMATION SEND AN EMAIL