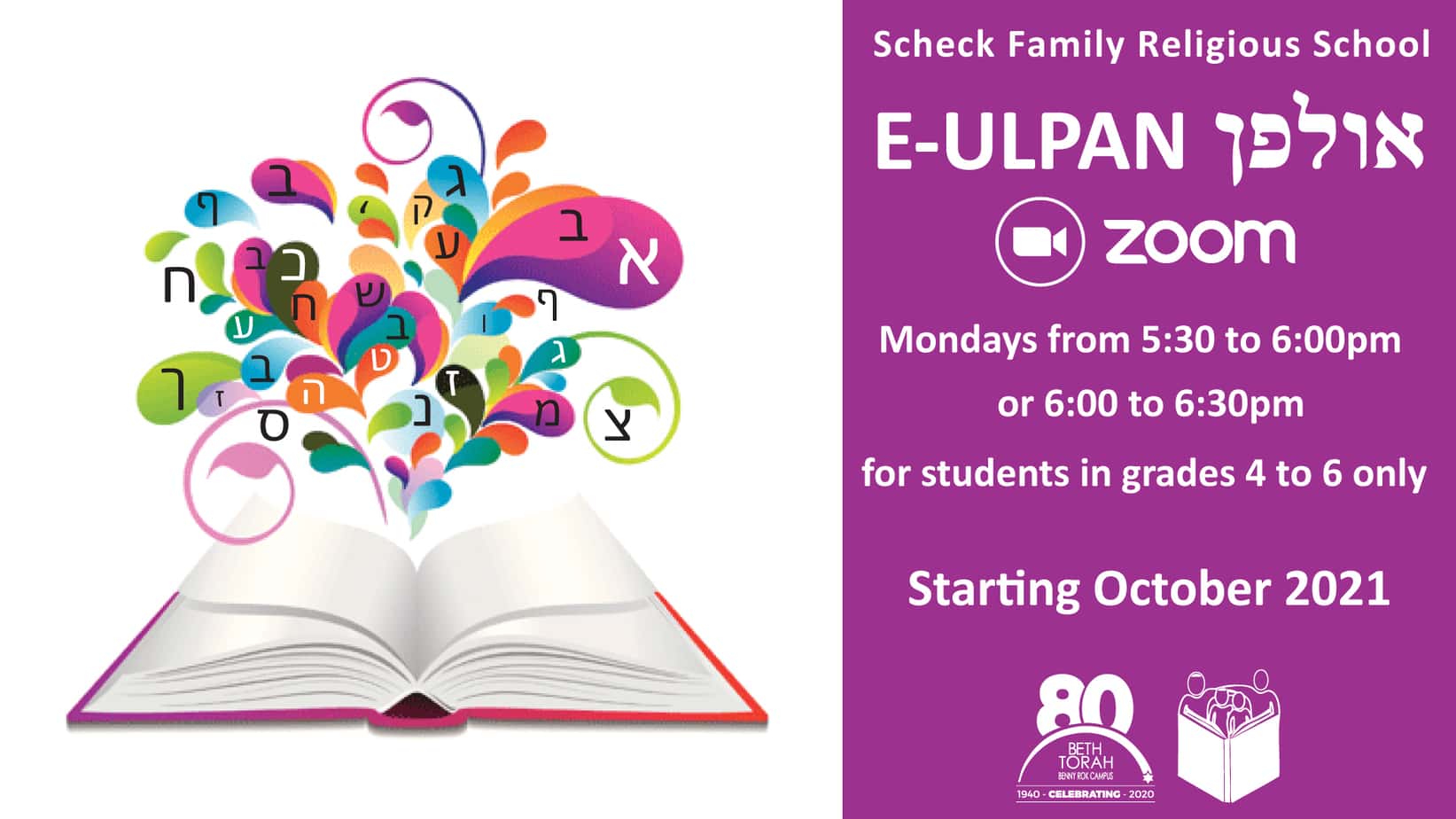 E-ULPAN (For Religious School Students in Grades 4-6 Only
A new initiative of the Scheck Family Religious School starting October 2021
The virtual Ulpan has been designed to strengthen the Hebrew reading skills of Religious School students in grades 4-6.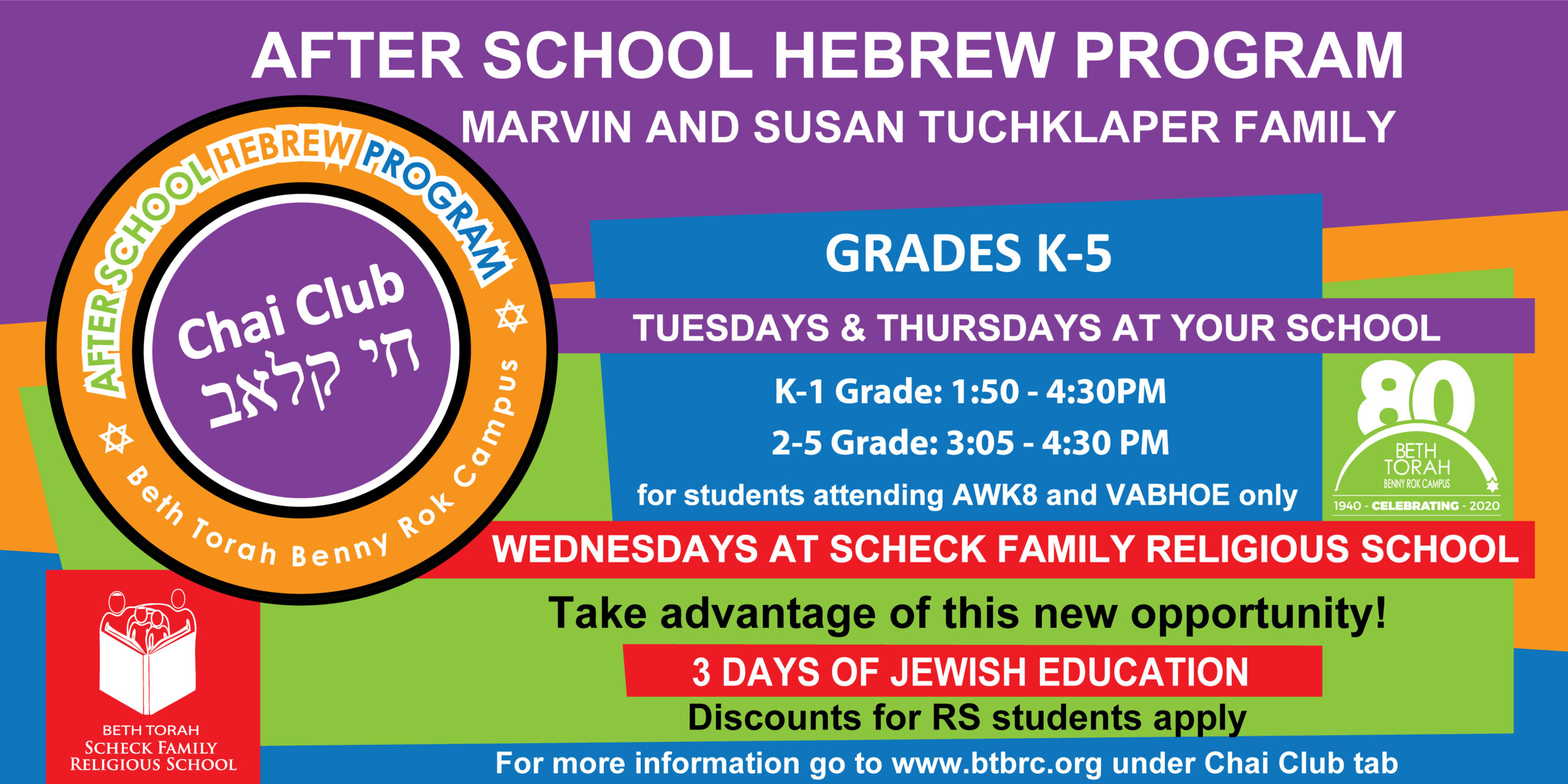 The Chai Club is an opportunity to further strengthen your child's Jewish education!
Registration is Open For Aventura Waterways K-5 ONLY
Virginia A Boone Highland Oaks Elementary is SOLD OUT!
To join the Waitlist please contact Dr. Gabriela Rascovsky at grascovsky@btbrc.org
---
Insert the coupon code RS STUDENT 2021 and your registration fee will be waived.
SCHOOL PACKAGE INDIVIDUAL FORMS (2021-2022)
Click on each document, complete, sign , and save the document in your computer under the student first and last name.  Then, submit it to Morah Gaby via email at grascovsky@btbrc.org
Select the term RS 2021 – 2022/ 5782
Mandatory online Health Questionnaire before arrival to our campus. Wednesdays no later than noon
IF YOU HAVE ANY QUESTIONS PLEASE CONTACT DR. GABY RASCOVSKY