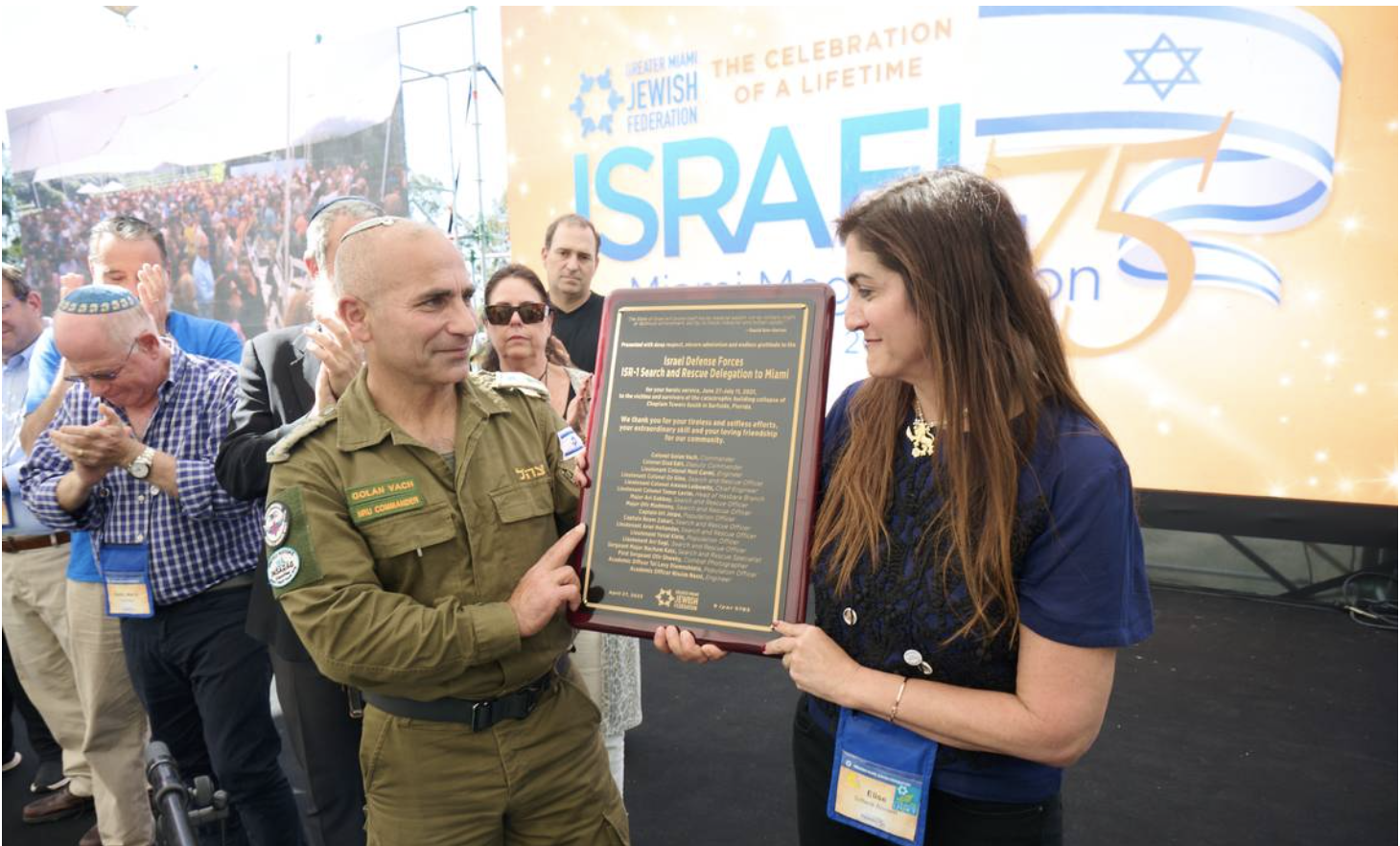 MIAMI HERALD
BY DANIEL SHOER ROTH / APRIL 28, 2023
"Days after the Surfside condo collapse, people kept strong with hope that their loved ones would be found in the rubble. An Israeli military rescue force, among the teams on the site, combed through the pile day and night.
Families watching anxiously formed a bond with the Israeli team.
Every day, the Israeli National Rescue Unit met with the relatives. The team learned what rooms residents slept in and, in turn, kept loved ones apprised of the search process.
Then on Shabbat, the day of rest for faithful Jews, they shared a meal and their grief.
"The empathy they showed was very therapeutic for the families," recalled Elise Scheck Bonwitt, a cousin of Jeff Berezdivin, whose daughter Deborah died in the Surfside tragedy along with her boyfriend, Ilan Naibryf. College-aged couple Deborah Berezdivin and Ilan Naibryf.
Both perished in the Champlain Towers South collapse in Surfside Florida. Chabad of Puerto Rico In all, the collapse of Champlain Towers South on June 24, 2021, killed 98 people. TOP VIDEOS "Many of the people were Jewish and there was a degree of comfort that the Israelis were working with the Miami rescue team," Scheck Bonwitt told the Miami Herald and el Nuevo Herald…"
Read more at: https://www.miamiherald.com/news/nation-world/world/article274818806.html#storylink=cpy