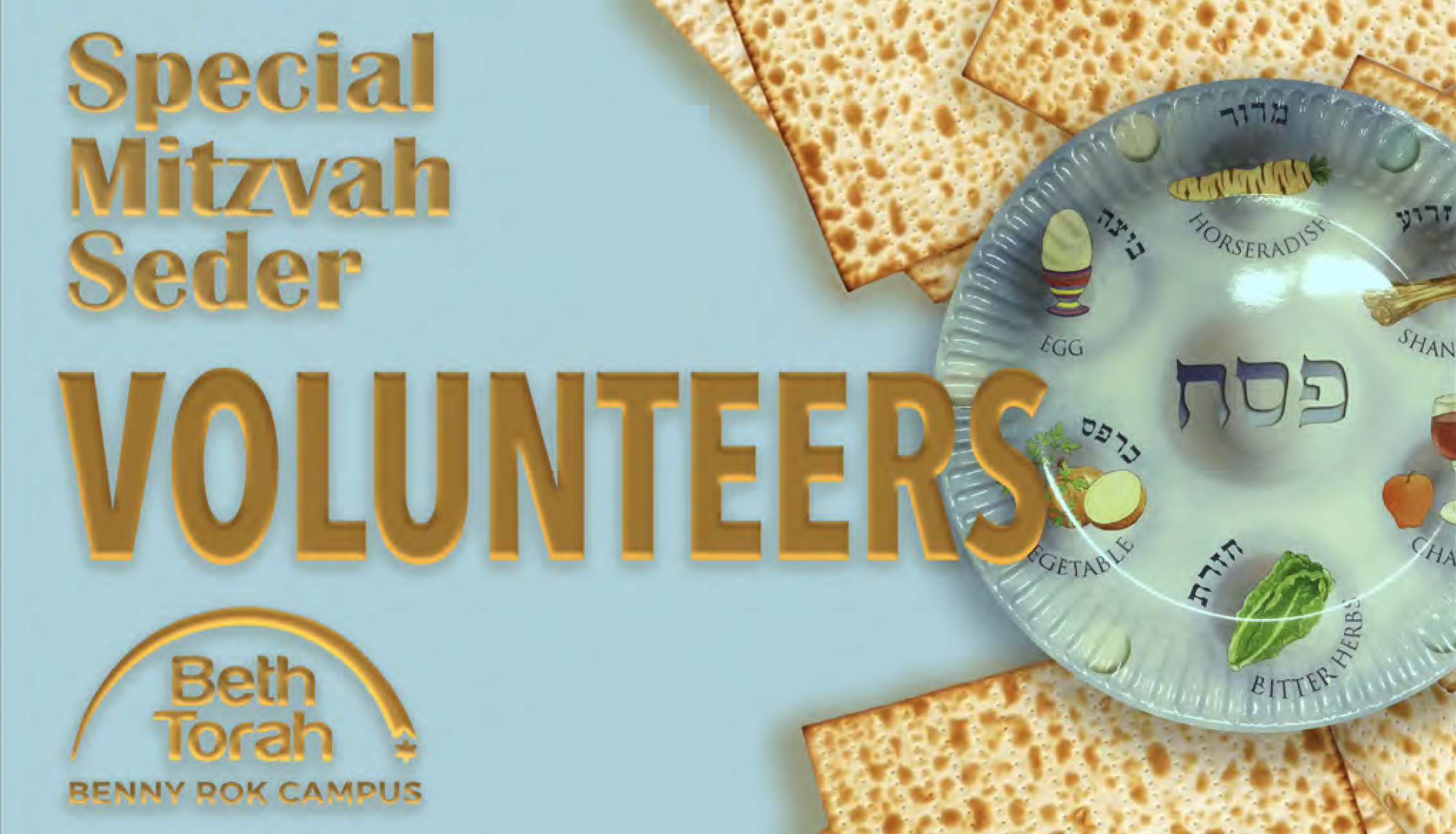 This Passover, the Special Mitzvah Seder designed specifically for Jewish adults with developmental or physical challenges will again be held at Beth Torah Benny Rok Campus in North Miami Beach/Aventura. Save the date: Monday, April 10, 2023.
Your help is needed to make this Seder a success. Participants are partnered one-on-one with a volunteer who guides the individual through the service and stays with them for the Kosher-for-Passover dinner. This is a community event with participants coming from Miami-Dade, Broward and Palm Beach Counties. Our goal of 50 Jewish adults with developmental or physical challenges requires 50 volunteer partners. Other volunteers are needed to set up the Seder tables including individual, filled paper seder plates, haggadahs, song sheets, non-alcoholic "wine", salt water, battery candles, water for hand washing, Elijah's cup, Miriam's cup, matzah and more. Volunteers also plate and serve the seder dinner.
In the past, our volunteers have expressed how much their involvement in this mitzvah has meant to them. We are confident you will feel the same.
To volunteer, click the link below. The registration form details the various volunteer opportunities. 
To personally speak with someone about volunteer opportunities, send an email with your name, phone number and the best time to be called to specialmitzvahseder@btbrc.org