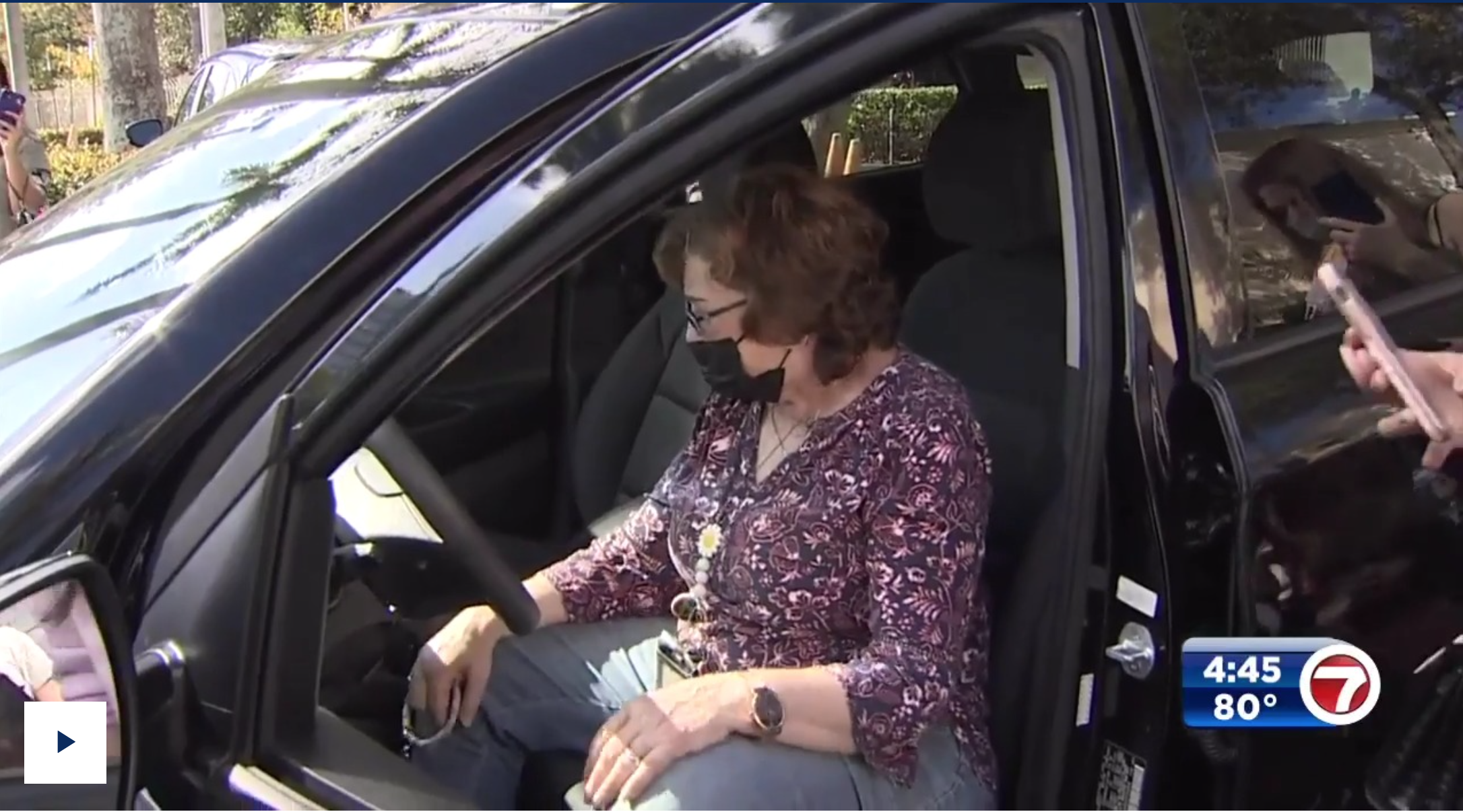 Yesterday, our entire Beth Torah and Suzy Fischer Early Childhood Academy community came together in the spirit of Tzedakah to present Ms. Lorraine, a much loved, long-time teacher, with a brand new car from Braman Miami.
With the incredible help from KOOL'AM, our parent community organization, Dana Segal and Daniella Miculitzki sprang to action, fundraising for this special Mitzvah to replace Ms. Lorraine's car, which caught fire last Thursday.
Channel 7 WSVN-TV News was on hand for the big reveal, where not a dry eye was to be seen. Check out their wonderful coverage of this great, feel-good story – https://wsvn.com/…/south-florida-teacher-gifted-car…/
Thank you to everyone who donated and supported this amazing effort, which Ms. Lorraine is so deserving of!