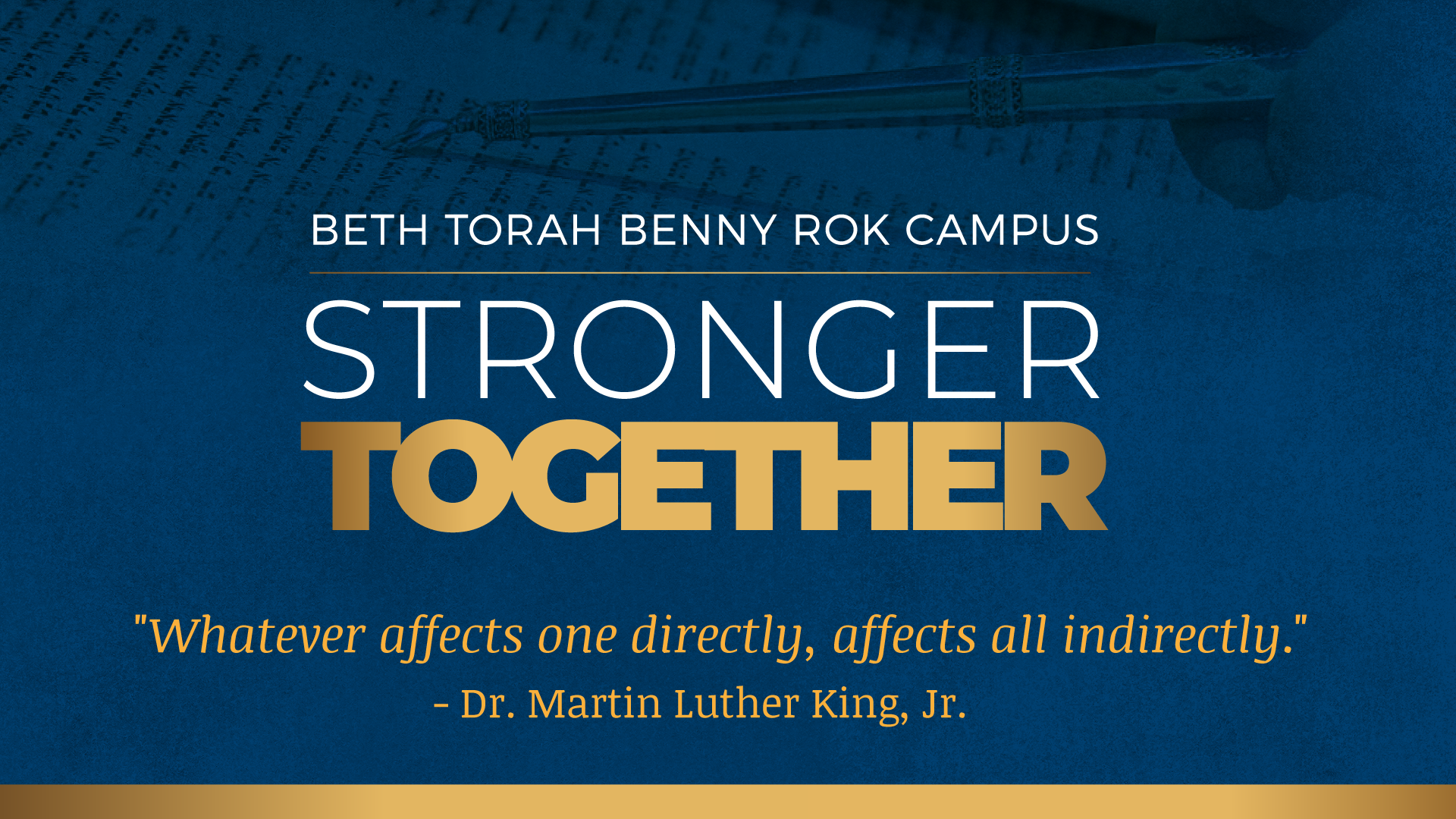 "Whatever affects one directly, affects all indirectly."
– Dr. Martin Luther King, Jr.
This has been a challenging weekend, full of varied emotions.
We honored the legacy of Dr. Martin Luther King, Jr.
, recognizing the advances made for equality, while acknowledging the challenges that continue to lie ahead.
We observed Tu B'Shevat
, celebrating the beauty of trees and highlighting the fragility of the world around us.
And we watched in shock as another Jewish sanctuary came under attack.
We are grateful that all the hostages were able to make their way to safety, and we thank all the law enforcement agencies involved in bringing the incident at Congregation Beth Israel in Colleyville, Texas to a swift conclusion. But we also come face to face with the reality that our world is complex, confusing, and sometimes scary.
Unfortunately, incidents like this are all-too-familiar at synagogues. And sadly, we know this and maintain a robust security presence to help keep Beth Torah Benny Rok Campus as safe as possible. We also work with local and county law enforcement officials to support these security efforts. While we have been informed that we do not need to take additional action at this time regarding our security arrangements, we actively seek opportunities to enhance our security infrastructure and will continue to do so.
Synagogues are sanctuary, places to feel comfortable coming together to celebrate the beauty and vibrancy of Judaism. We will continue to work with our security partners to make sure Beth Torah Benny Rok Campus is a sanctuary for us and those we care for. And we hope you will continue to find sanctuary at our beloved synagogue.
Oseh shalom bimromav, hu ya'aseh shalom
aleinu v'al kol Yisrael v'imru: Amen.
May the one who creates peace
in the heavens bring peace to us and to all Israel, and let us say: Amen.
Rabbi Mario Rojzman, Senior Rabbi

Rabbi Edwin Farber, Rabbi Emeritus

Michael Cotzen, Executive Vice President

Matthew G. Halpern, Executive Director