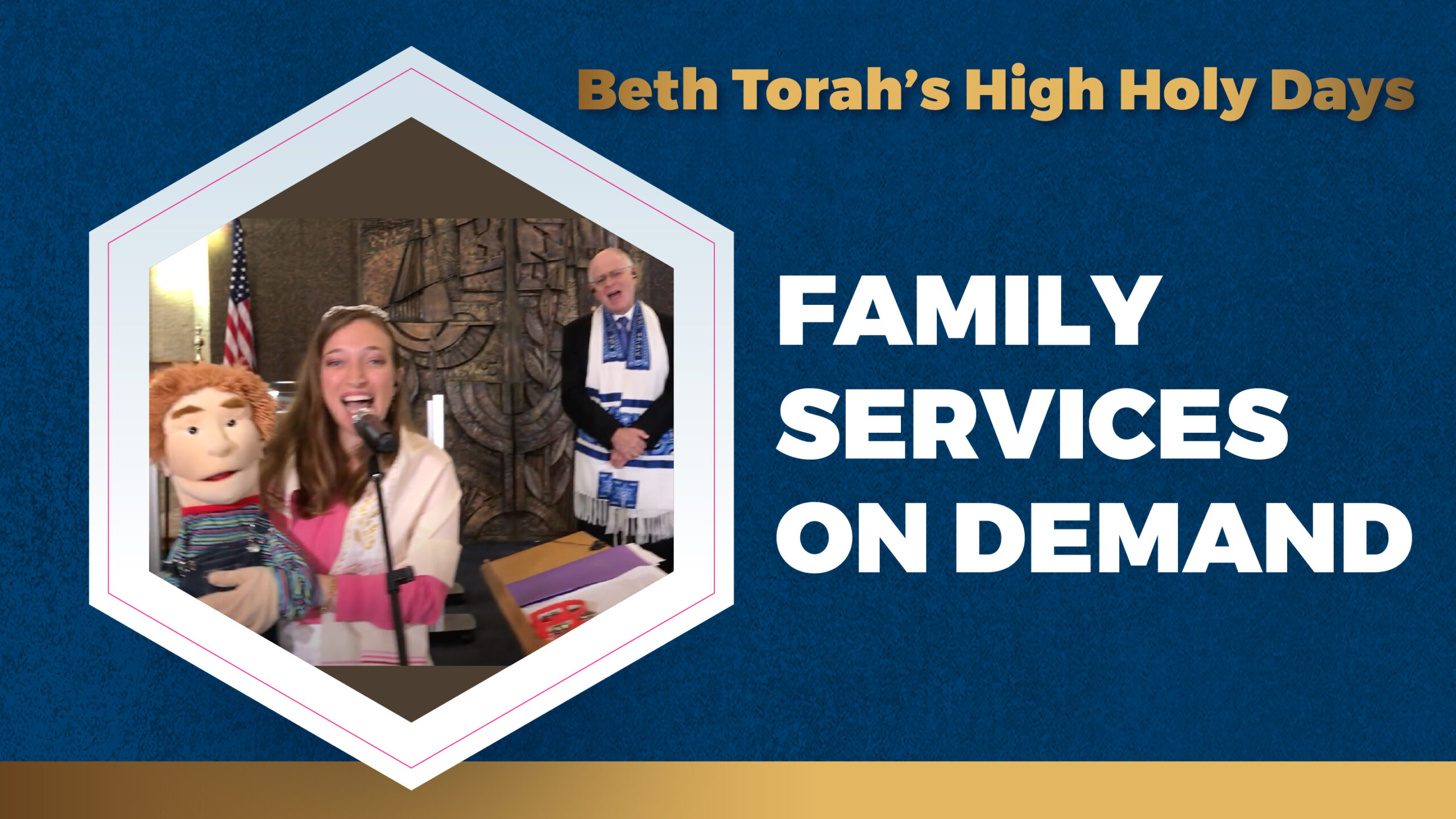 This is Our Time for Family
Join us for meaningful and creative Family Services this Rosh Hashanah and Yom Kippur with your Beth Torah family.
Stories, prayers, interactions, Torah reading, and songs. With Rabbi Farber, Rabbi Rojzman, Cantor Gastón, Evelyn Goldfinger, Mr. Daniel and you!
required. Contact Marla Cohen at mcohen@btbrc.org.