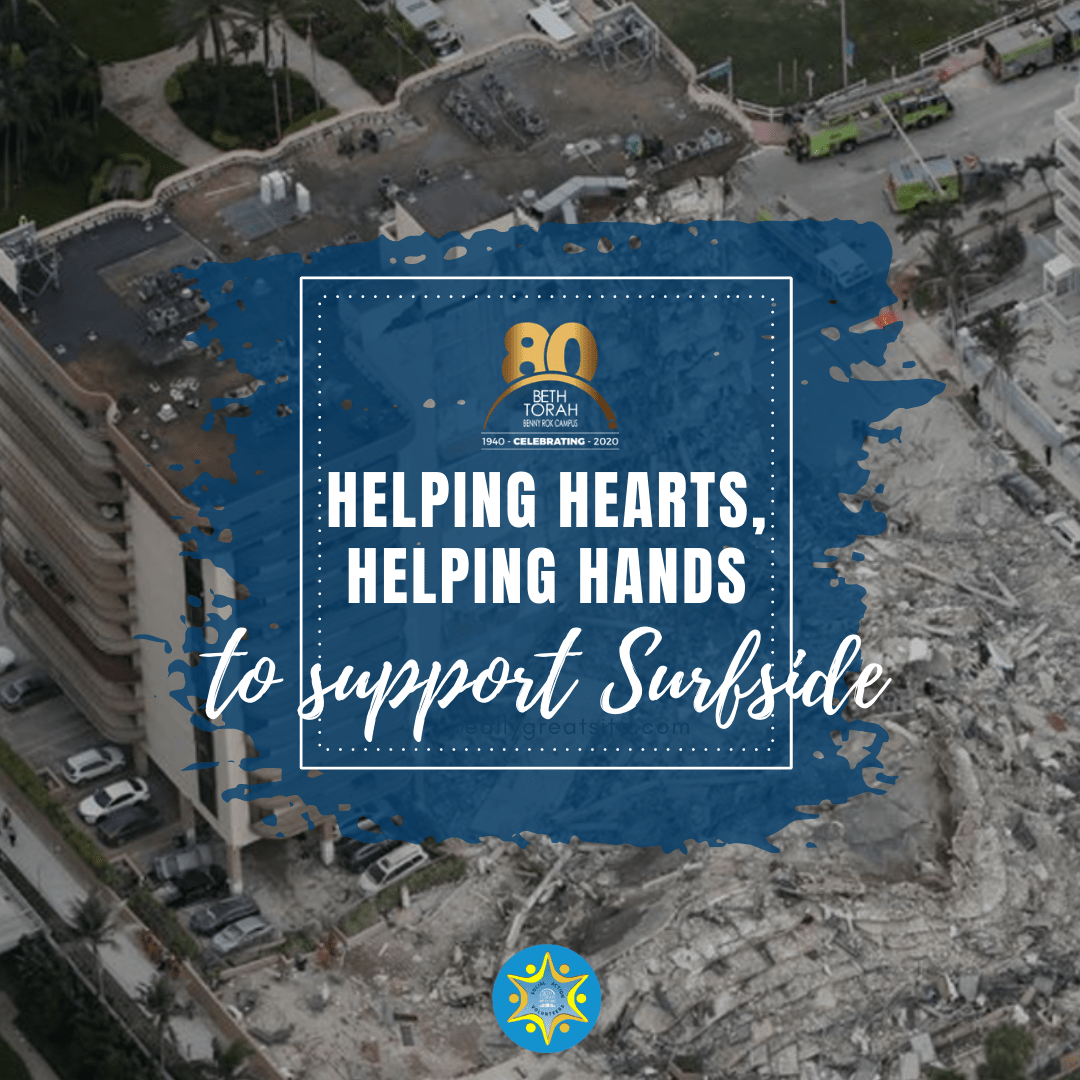 As we collectively pray for positive news to emerge from the search and rescue efforts at the Champlain Towers South Condo, we may wonder what we can to do help. Let's act now so when families are in a position to rebuild their lives, we are ready to support them. Here's how:
Gift/Cash Cards
Cards in any amount from retailers such as Amazon, Bed Bath and Beyond, Best Buy, Costco, Marshalls/Homegoods, Target, Walmart, and others, as well as cash cards from Visa, MasterCard, or American Express, will help families who will be starting over. Cards can be dropped off at Beth Torah (20350 NE 26th Avenue, North Miami Beach) at the security checkpoint.
Monetary Contributions
Go to www.btbrc.org/giving and select "General Donations" to make a donation in any amount you wish to support various needs as they emerge. Please note "Champlain Towers" on the form; 100% of funds received will be directed toward relief efforts.
Questions? Contact us at mhalpern@btbrc.org.