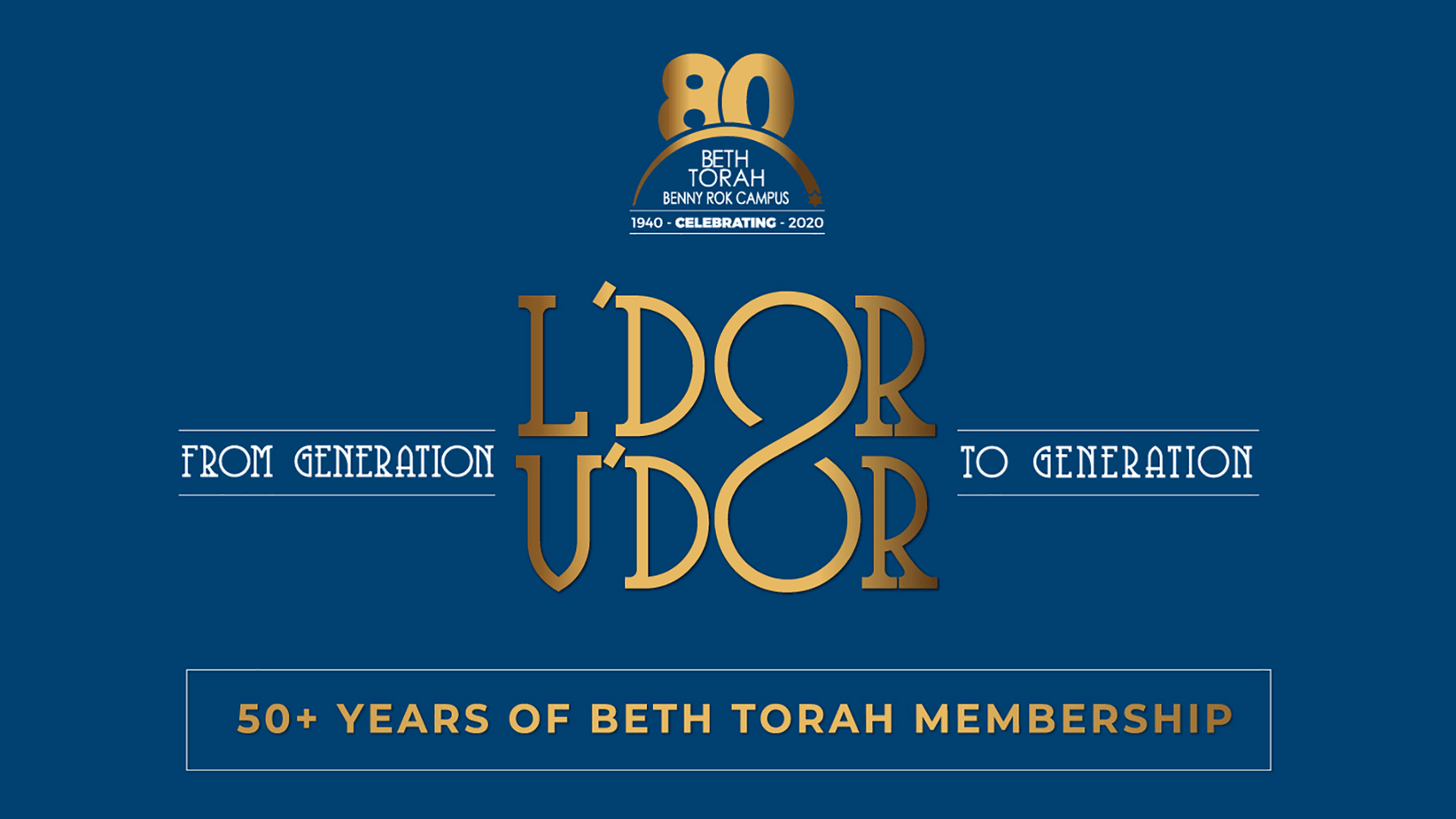 RECOGNIZING THE MOYEL FAMILY
Arthur Moyel was born and raised in Norwich, CT, and following high school he went into the U.S. Army and was a Corporal at the end of his service.  Mildred, or "Millie" as she was later called, was born and raised in Harrisburg, PA.  She visited her brother in Coral Gables and it was during one of those trips to Florida in the early 1950s that she met Arthur at a party, and they partied together for the rest of their lives.
Millie & Arthur lived in Miami Beach and when the family started growing, first Debbie in 1958, followed by Susan in 1960, they moved to N. Miami Beach with two infants and Mark on the way. They joined the Jewish Center of Monticello Park which became Beth Torah two years later.
Arthur was in the Kosher Catering business and owned Moyel Kosher Caterers.  He was also a mail carrier for the U.S. Postal Service for over 30 years.  He became the Beth Torah Caterer for all synagogue events; especially USY.  Millie was a "stay-at-home mom," but was always around to help with Sisterhood, synagogue and USY activities.
Debbie, Susie and Mark all grew up at the Beth Torah Nursery School and Religious School.  They were raised at Beth Torah where Mark became a Bar Mitzvah and was active in USY.  All three were graduates of NMB Senior High and went on to the Culinary Institute of America in Hyde Park, NY and returned to Miami to pursue the next phases of their lives and their careers.
Debbie went on to Miami Dade Community College, became a dental hygienist, married, and moved to New Mexico where she now lives with her family.  She gave Millie and Arthur three grandchildren.  Susan resides in southwest Florida.
Mark returned to Miami and to Beth Torah to stay.  He became a cooking professional and learned from his father.  He was Executive Chef for Playboy Club International in Miami for ten years.  He was Adjunct Instructor for Cordon Bleu in Miami and was a teacher of Culinary Arts at Johnson & Wales University.  He worked part-time for five years at Miami-Dade County Public Schools and for the past 19 years at Miami Lakes Educational Center & Technology College. In 1990, Mark married Michele who he met at a party and they have shared their lives together for more than 30 years.
Millie passed away in 1984 after a prolonged illness and Arthur in 2011, living to see his son follow in his footsteps as Beth Torah Board Member and Men's Club President in 2013, after which he has served as Ritual Vice President and now Operations Vice President of Beth Torah.  Mark learned from his father from the time he was a toddler helping in the kitchen with kiddushim.  He is still available for Sisterhood, Men's Club, Social Action and Culture Club events…especially for USY.
Mark remembers very dearly his talks and learning with Rabbi Lipschitz and Rev. Adler and the influences they had in his life.  Mark continues his membership at Beth Torah Benny Rok Campus as a Generational Family for the past 60 years.
________________
Each week one of our generational families will be recognized by our congregation blessed
by the rabbis at both the "virtual" Friday evening and Shabbat morning services.
Over 50 families have been identified with 50 + years of membership at Beth Torah and another
25 families as their children, grandchildren and great-grandchildren who are currently members of Beth Torah Benny Rok Campus.
To view the Services:
Friday night: https://btbrc.org/livestreaming/ 
Click on Perez Chapel at 7:00 pm
Shabbat Morning: https://btbrc.org/livestreaming/
Click on Perez Chapel at 9:30 am