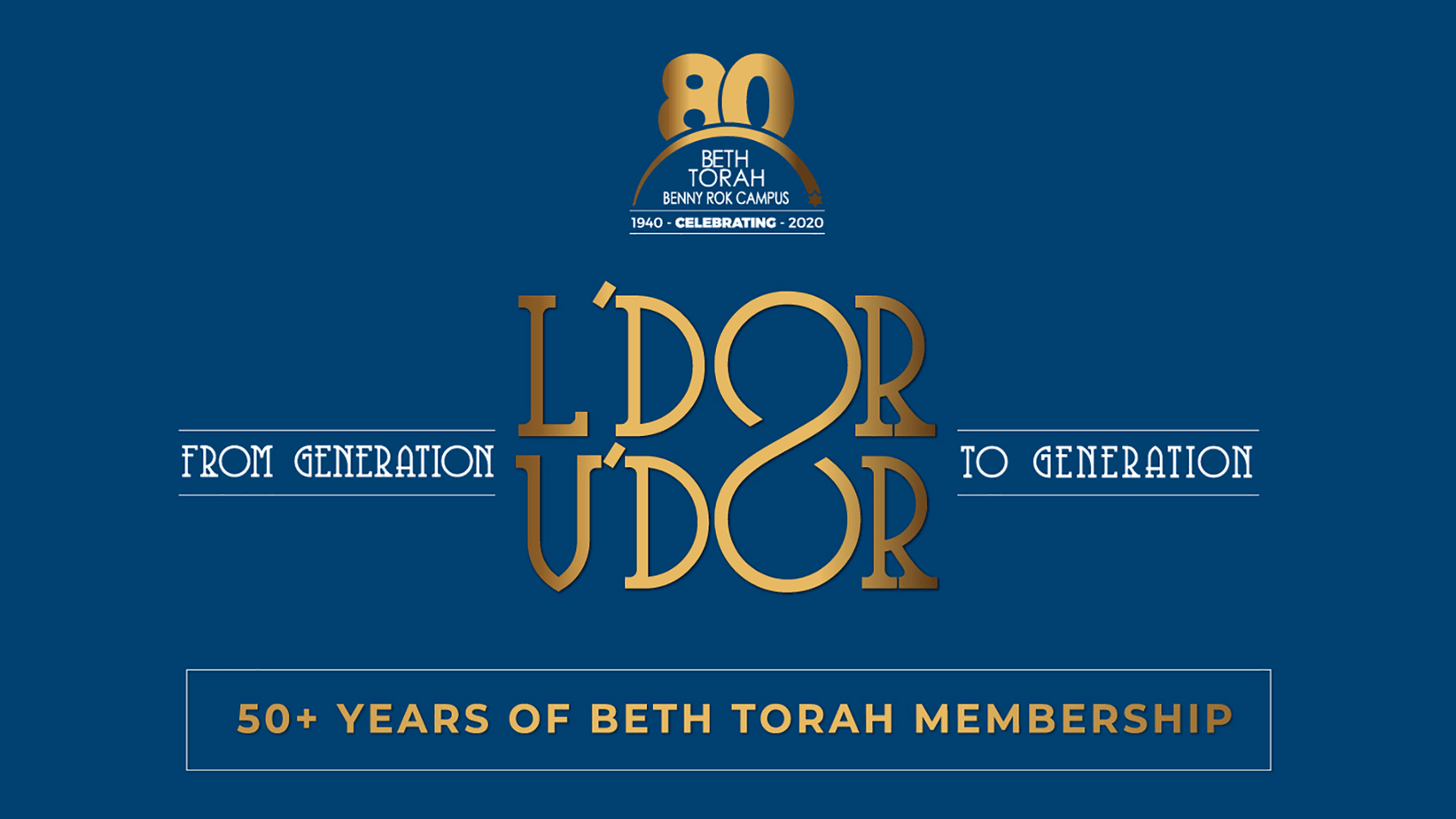 RECOGNIZING THE SCHECTER & BERGER FAMILIES
Arnold & Edith Schecter were born and spent the early years of their lives in White Plains, NY and New York City and both families landed in Miami Beach in the mid-'40s.  Arnie became a Bar Mitzvah at the original Beth David (now a City of Miami Police Station).  Edith graduated from Miami Beach Senior High School and Arnie at Miami Edison in the tough part of town.
Arnie went to University of Miami until he was drafted into the US Army during the Korean War.  The war was just ending, and Arnie recalled that he served 1 year, 11 months and 21 days…but who's counting!  He helped his father in his gas station and he opened his own auto center and tire store on the 79th Street Causeway which he operated from 1960-1970.
Arnie met Edith at his cousin's wedding.  Edith was a friend of his cousin and she always wanted to introduce them.  Well…After finally being introduced, Arnie drove Edith home in her father's car and a friend came to pick him up.  That was the beginning of their 63-year romance.  They were married in 1958.  Edith stayed home to raise their children: Barry born in 1959, followed by Aileen in 1962, in a small house on 128th Street in North Miami.  Scott arrived in 1965 and they moved to NMB to the same house they live today…56 years later.  The family joined Beth Torah in 1968 where the children all became a Bar & Bat Mitzvah. They all went through Confirmation and Aileen was active in Kadima & USY and graduated from Judaica High School, giving her a year of extra credits when admitted to UM.
Barry went to UM and married Sharon and now owns and operates Barry's Pawn & Jewelry in Boca Raton where they live.  They have 3 sons, Evan, Alex and Josh, who are all in business with Barry.  Evan, married Beth and have two children, Ari & Penina. Scott graduated UM and went on to New England College of Optometry in Boston and is an Optometrist and Glaucoma Specialist in Aventura. He is married to Suzi and have a son, Matthew (Sara), and two grandchildren, Hannah & Noah.
Aileen graduated UM and went to work in a law firm.  Eric was working in the same firm.  In 1983, they happened to both be at the Cricket Club after work.  Entrance to the Cricket Club was by Membership Only: married couple…or….engaged!  YES…you got it…they pretended to be engaged, enjoyed their membership at the Cricket Club, and two years later they were married. 
Justin & Brittany filled out their family and they were always a part of Beth Torah.  The children went through Beth Torah Nursery, Sinai Academy for Day School, Brittany at Camp Simcha from PK thru elementary school and being so involved in dance and on dance teams from age 3-17; became a Bar & Bat Mitzvah, both reading from the Torah and both graduating Michael Krop Senior High School.
Justin was off to FIU for his degree in Hospitality and now helping to run the family business.  He married Kristen in 2018 and have two dogs; Harley and Astro.  Brittany went on to UCF and was Magda Cum Laude with a graduate degree in Hospitality.  She is a meetings coordinator for a medical education company.  She is author of a book "25 and self-ish".  Brittany is also a motivational speaker and fitness instructor.  She is now Director of Education of a medical education company.
Aileen and Eric have been active members of Beth Torah and participants in Beth Torah trips with the Rabbi.  Aileen has been on event host committees and helps with social action and other community service projects.  Eric has been a member of the Board of Directors and served as House VP and later as Operations VP.
Edith and Arnie fondly remember their early years at Beth Torah with Rosh Hashanah Services at the theatre and hard chairs at Beth Torah in the social hall.  Rabbi Max z"l and Rev. Adler z"l were very special spiritual leaders in those days and they connected very much with both of them.  They enjoyed the children's choirs with Cantor Jacob Mendelson who were recently part of the 80th Anniversary Musical Event. Edith was active in Sisterhood and Arnie in Men's Club for the past five decades.
In the early years, a number of Beth Torah families were active in the AMC – Cancer Group and they have remained friends ever since.
Arnie was always very involved in the daily minyan with Edith right at his side.  Up until the time of the pandemic, they would bring bagels, set up breakfast for the minyanaires, pass pushkes, and always have a smile, a hug and kiss, and be ready to hang plaques in the memorial room whenever needed.  Over the past 10 years Arnie has served on the Board of Directors and rotating being President of the Men's Club, a position he holds today and was recently honored as "Man of the Year"
Arnie and Edith are proud of their children, their 6 grandchildren and 4 great grandchildren and happily watch their family grow.  The Schecter and Berger Family continue to be supportive of synagogue life at Beth Torah Benny Rok Campus as a Generational Family over the past 53 years and for decades to come.
________________
Each week one of our generational families will be recognized by our congregation blessed
by the rabbis at both the "virtual" Friday evening and Shabbat morning services.
Over 50 families have been identified with 50 + years of membership at Beth Torah and another
25 families as their children, grandchildren and great-grandchildren who are currently members of Beth Torah Benny Rok Campus.
To view the Services:
Friday night: https://btbrc.org/livestreaming/ 
Click on Perez Chapel at 7:00 pm
Shabbat Morning: https://btbrc.org/livestreaming/
Click on Perez Chapel at 9:30 am