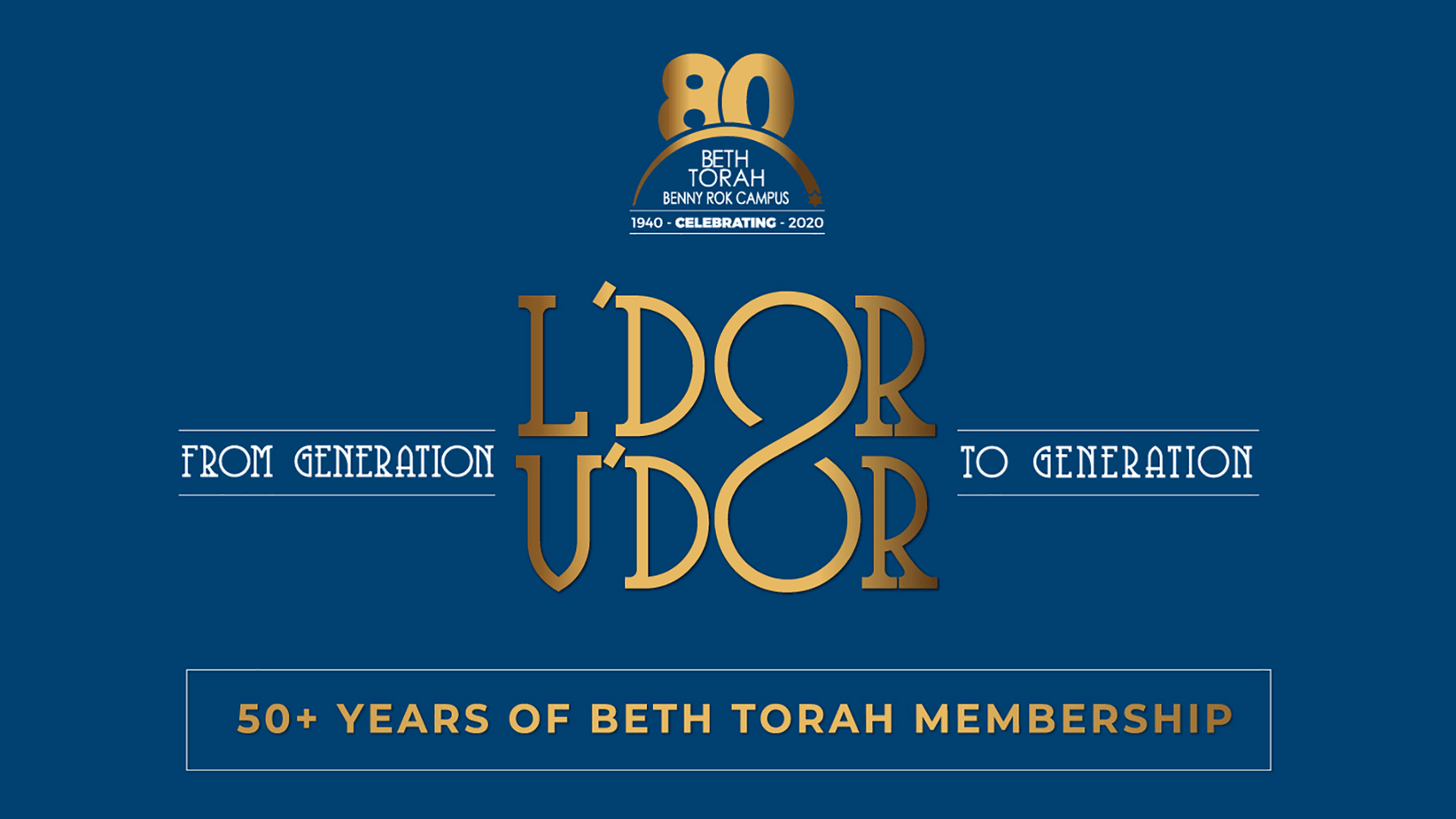 RECOGNIZING THE STEINFINK & SCHEINER FAMILIES
Lillian & Max Steinfink both grew up in Brooklyn, New York.  They were married in 1938.  Max's older brothers were all born in Europe.  Their trade was plumbing, and it was very difficult to get into the Union so they struggled to make a living and raise a family.
In 1954, they moved to Florida with their two daughters, Rochelle "Shelly", 15 at that time, and Gail 7. They settled in Homestead, living on a grove and shipped fruit. Four years later, the Steinfink Family moved to N. Miami Beach and joined the Jewish Center of Monticello Park where Gail attended Religious School.
Lillian became a Religious School teacher in 1959 and was an "educator extraordinaire" for 35 years at Beth Torah until her retirement in 1993. Max delivered Dandee Bread from factory to stores.
Max passed away in November 1998, preceded by only one day by his daughter, Shelly.  This tragic milestone in the family became a double funeral. Lillian continued teaching Yiddish in Adult Education classes at Beth Torah.  She was a close colleague with Dr. Abraham J. Gittelson in the early years of her teaching career.  She loved Beth Torah and Rabbi Max Lipschitz.
Gail graduated Miami Norland and pursued her degree in Nursing from Miami Dade and became a Registered Nurse at Jackson North (then Parkway Hospital).  She was an ICU nurse for the next 44 years in the same building.
Gail met Morris, of blessed memory, while in Nursing School.  They were fixed up on a blind date and it wasn't until several years later that they reconnected in 1969 and got married in 1971.  They had two children, Renae and Marc who grew up in Beth Torah Nursery School, Religious School,  Bar & Bat Mitzvah, Confirmation and Judaica High School.  Marc had his Bar Mitzvah on Masada and attended Camp Ramah and Birthright.  Renae went on to FIU and went to work at Jackson Health Systems.  Renae married David Dominguez and they have a 6 year old son.  Marc is married with two children.
Gail has lived in the same house for the past 42 years.  She is now enjoying her grandchildren and that is what keeps her going.  This Shabbat, February 20th, Gail and Morris, z"l,  would have celebrated their 50th Wedding Anniversary. As a Generational Family since 1958, the Steinfink and Scheiner Family treasure the past 62 years growing up at Beth Torah and remaining a special part of this Congregation.  They continue to treasure the years they spent at Beth Torah
---
Each week one of our generational families will be recognized by our congregation blessed
by the rabbis at both the "virtual" Friday evening and Shabbat morning services.
Over 50 families have been identified with 50 + years of membership at Beth Torah and another
25 families as their children, grandchildren and great grandchildren who are currently members of Beth Torah Benny Rok Campus.
To view the Services:
Friday night: https://btbrc.org/livestreaming/ 
Click on Perez Chapel at 7:00 pm
Shabbat Morning: https://btbrc.org/livestreaming/
Click on Perez Chapel at 9:30 am