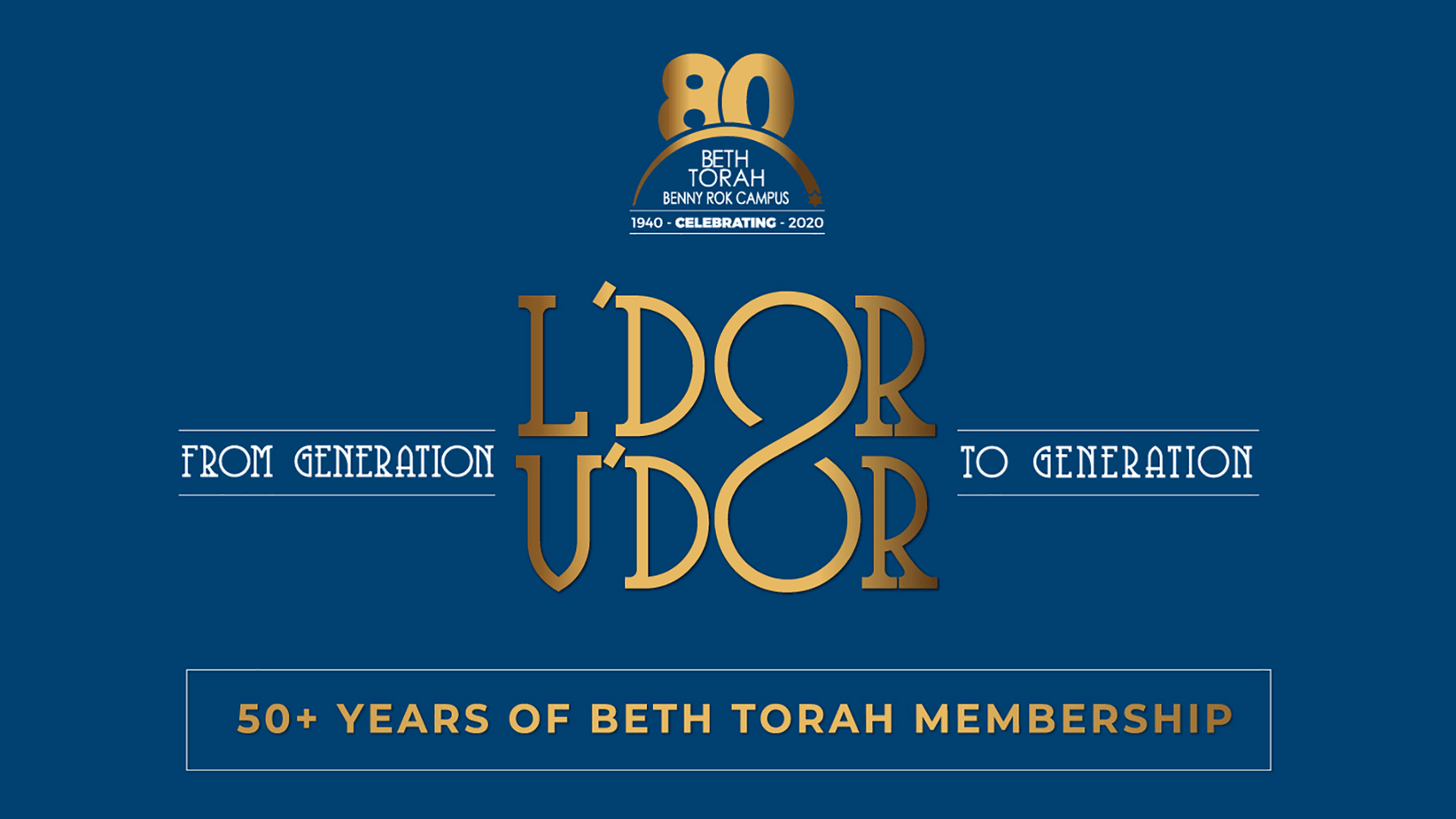 RECOGNIZING THE LIPSON & SCHILIT FAMILIES
Sol and Suzanne Lipson grew up in Radom, Poland and did not meet until a DP camp in Germany after they both were liberated from concentration camps. Suzanne was liberated by British forces from Bergen Belsen and Sol from Vaihingen by the French. Suzanne went to cousins in Paris and Sol followed her. They were married in Paris on February 16, 1947. Their son, Yves Michel (now Michael) was born in Paris in 1950 and they moved to the United States in 1953. They settled on a chicken farm in Vineland, NJ and joined many other Holocaust survivors as egg farmers. Sol was Vice President of the Jewish Poultry Farmer's Association and Suzanne was active in Hadassah.
Diane and Robert were born in Vineland. The Lipsons moved to North Miami Beach in 1968 and joined Beth Torah. Robert was only 2 years old and Diane entered junior high school.  Michael went off to college in Washington, DC. 
Diane and Robert were very active in USY and served as officers at Beth Torah and at the regional level. Diane and Robert both attended Camp Ramah, Diane as staff and Robert as camper and staff member.  Diane went on USY Israel Pilgrimage (Henni Golden was one of her counselors) and both Diane and Robert went on USY on Wheels. Robert went to Israel on Ramah Seminar.  Michael had been active in Young Judaea in Vineland, NJ and attended Camp Tel Yehudah.  Suzanne served on the Beth Torah Youth Committee and Sol said his car could drive itself to the synagogue since he was always taking someone to Beth Torah.
Rabbi Lipschitz, z'l, was Sol's second cousin. Diane attended religious school at Beth Torah and had her Bat Mitzvah and wedding at Beth Torah.  Robert attended Hillel until 7th grade, and then religious school at Beth Torah. His Bar Mitzvah was only 20 months before Diane and Howard's wedding.  Rabbi Lipschitz officiated at this family simchas and also officiated at the funeral of his cousin, Sol's father, Israel Lipshitz z"l in 1978 and then at the untimely death of Suzanne z"l in 1985. Following Suzanne's death, the family established the Suzanne Lipson Israel Scholarship Fund at Beth Torah to enable post-high school students the opportunity to study in Israel. 
Back to happy occasions, Sol was introduced to Ruth, another Holocaust survivor, by former President, Irving Newman and family. Rabbi Lipschitz officiated at their marriage on Purim,1987, almost 34 years ago.  Sol and Ruth started a new life together which they still share and traveled with friends all over the world. 
Rabbi Lipschitz came to Washington for Michael and Roni's son, Brian's, brit milah a few months prior to Sol and Ruth's wedding and then went to NY to co-officiate at Robert and Sharon's wedding in 1989. 
While in Florida, Sol owned and managed a building on South Beach until his retirement in 1983.  He and Suzanne were so excited to be able to spend time up North with their children and their first grandchild, Jonathan.  Unfortunately, Suzanne passed away shortly thereafter and one of the eulogies mentioned that Robert was the would-be shul president, so Robert, now a father of three young women was the president of a Conservative synagogue in NJ. 
In 2013, Rabbi Rojzman officiated at the marriage of Diane and Howard's youngest child, Amy to Aquiba Benarroch, on Miami Beach. Rabbi Rojzman spoke beautifully under the chuppah in Hebrew, English and Spanish. By 2013, it was difficult for Sol to travel north for his youngest grandchild Lyndsey's Bat Mitzvah, so Lyndsey had another Bat Mitzvah the Shabbat after the wedding at        Beth Torah with Rabbi Farber officiating some 34 years after her father, Robert, became a Bar Mitzvah at Beth Torah.
Sol will tell you that he can't believe he survived the Holocaust and now look at his dynasty.
Sol and Suzanne's three children are married and there are 8 grandchildren aged 19 to 37, the majority with spouses and significant others. Sol is blessed to have met all 5 of his great-grandchildren ages 5 months – 7 year old. We celebrate Sol's 100 birthday on February 11, 2021.  Sol would welcome your calls. 
Through Diane & Howard Schilit, Co-Chairs of Beth Torah's 80th Anniversary Yearbook, the involvement and leadership of the Sol Lipson Family continues at Beth Torah.  This is a joyous time at Beth Torah during our 80th Anniversary Celebration to also celebrate the life of Sol Lipson and his wonderful family on his 100th Birthday.  In honor of this milestone, the family is dedicating the Sol Lipson Passport to B'nai Mitzvah Program. 
Mazel Tov and Happy Birthday Sol!
 
---
Each week one of our generational families will be recognized by our congregation blessed
by the rabbis at both the "virtual" Friday evening and Shabbat morning services.
Over 50 families have been identified with 50 + years of membership at Beth Torah and another
25 families as their children, grandchildren and great grandchildren who are currently members of Beth Torah Benny Rok Campus.
To view the Services:
Friday night: https://btbrc.org/livestreaming/ 
Click on Perez Chapel at 7:00 pm
Shabbat Morning: https://btbrc.org/livestreaming/
Click on Perez Chapel at 9:30 amPassport to B'nai Mitzvah Program