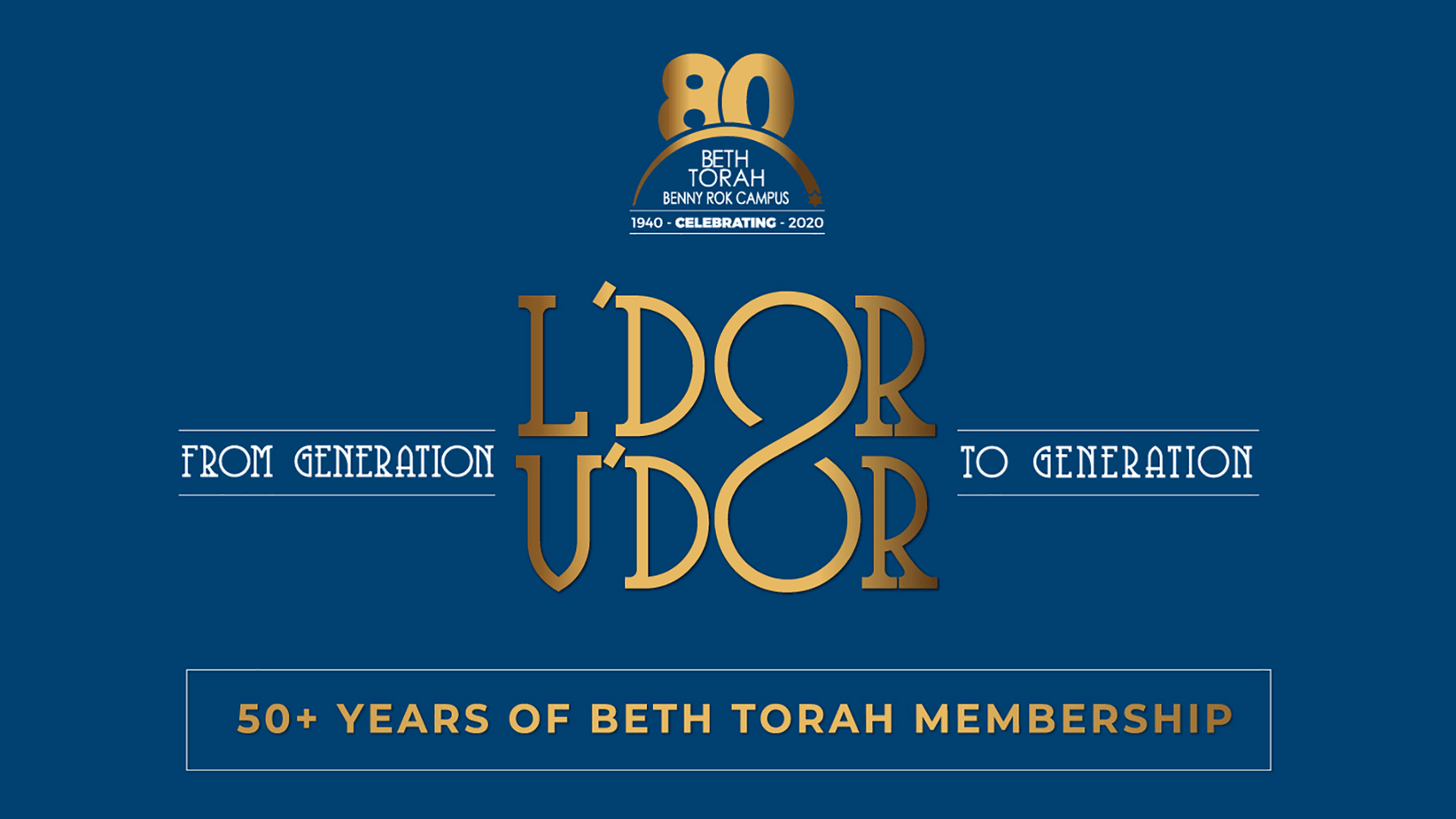 RECOGNIZING THE HOLZBERG FAMILY
Marylin & Mark z"l were born in New York and grew up in the Bronx, not knowing each other until later. Marylin attended Brandeis University. A year after graduating in 1952, she went to one of those famous Cousins Club gatherings. She never enjoyed going…it was boring! But, this one was being held at the Copa Cabana and she had never been there before so she went. Mark came with his mother. Well, this time was different…Marylin met Mark!
It was a short engagement and they married right after a Brandeis Reunion. They moved to Miami and joined Beth Torah in 1964 with their two children, Harris and Randy z"l, who was born on Harris' birthday. They were both Harold Wolk Religious School students and became a Bar & Bat Mitzvah at Beth Torah.
Mark passed away in 1985.
Marylin became active in the Sisterhood and served in many capacities until she became President in 2003 and has continued her active participation for the past 50+ years. She served on the Beth Torah Board of Directors and was on the Host Committee for many celebration events. She supports the youth and religious school programs and participates in Culture Club, Adult Education, synagogue events and all Sisterhood programs.
Harris, and wife Patti, live in Corte Madeira, CA with son, Marcos, who is engaged to be married. Harris' daughter, Vanessa (Warren) lives in Boulder, Colorado. Marylin is looking forward to Marcos' wedding and her future great grandchildren.
Randy passed away 2014.
Marylin's life revolves around her Beth Torah friends. She was a regular shul-goer and loves being at Beth Torah with her friends and can't wait until the community gets back to more normalcy so we can all be together again. Marylin Holzberg…56 years of being a devoted, loyal member of Beth Torah.
---
​​​​​​​
Each week one of our generational families will be recognized by our congregation blessed
by the rabbis at both the "virtual" Friday evening and Shabbat morning services.
Over 50 families have been identified with 50 + years of membership at Beth Torah and another
​​​​​​​25 families as their children, grandchildren and great grandchildren who are currently members of Beth Torah Benny Rok Campus.

To view the Services:
Friday night: https://btbrc.org/livestreaming/ 
Click on Perez Chapel at 7:00 pm
Shabbat Morning: https://btbrc.org/livestreaming/
Click on Perez Chapel at 9:30 am