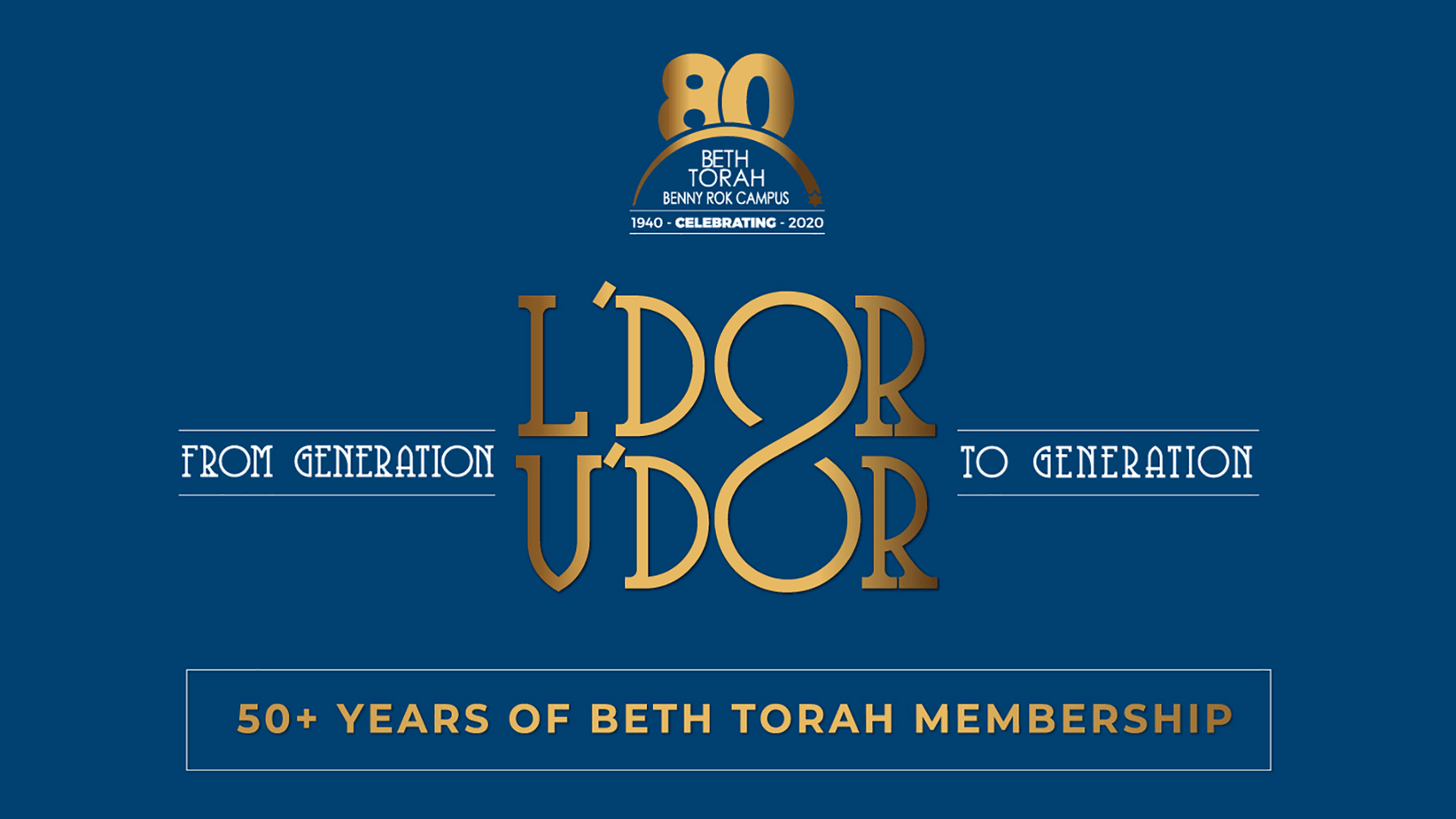 THE SPRECHMAN FAMILY
Ellie & Howard Sprechman were both born and raised in Brooklyn, New York.  They met at a dance at a synagogue when Ellie was 15 and Howie 18.  She invited him to be her date at her Sweet 16 and two years later, August 20, 1955, they were married and have been together for the past 65 years…what a beautiful love story.
Howie went to school all day and worked nights to put himself through Pharmacy School at Brooklyn College of Pharmacy.  Ellie's parents lived part-time in Florida and in 1956, Ellie & Howard came to Miami Beach. Ellie completed her education at U of Miami   Howie had taken his Boards in NY and Florida and opened and operated Park Shore Pharmacy in Miami Shores for over 50 years. 
Steve was born in 1956 and they moved to NMB and joined the Jewish Center of Monticello Park in 1957.  Kenny was born in 1958 and Melanie in 1962.  All three children went through Nursery School, Religious School and Bar & Bat Mitzvah at Beth Torah.  Tragically, Melanie was diagnosed with a brain aneurysm and passed away in 1978. May her memory continue to be a blessing.  The Melanie Sprechman Garden was endowed at Beth Torah at that time and continued when Beth Torah moved the Sanctuary to Ives Dairy Road in 1995 to perpetuate the memory of this charming teen who was taken from her family and community at such a young age.  Every person entering our Sanctuary Building passes the Melanie Sprechman Garden.
Ellie went back to school for a PhD in English Lit at University of Miami and taught 23 years at FIU Bay Vista Campus.
Steve went on to the University of Florida and graduated from UF Law School. He is in private practice in NMB.  He was married to the former Joan Cirulnik and has two children, Ryan, who is a lawyer and works with Steve, and Lindsay, an archivist, married to Mike, living in Boston. 
Kenny attended Emory University and graduated Dental School at Emory.  He did his residency in Buffalo, NY and became an endodontist.  He returned to Florida …to warm up… and set up his practice in Port St. Lucie. Kenny and wife, Marcy, live in Jupiter. They have three daughters, Sydney, Jordan and Jamie and three grandchildren, Dylan, Harper and Sawyer.
Ellie & Howie Sprechman have been part of the Beth Torah Family for 64 years.  They cherish their time in Sisterhood, synagogue life and always being involved. The wonderful friendships they have made and value during their 65 years of marriage leave wonderful memories.
———————–
Each week one of our generational families will be recognized by our congregation blessed
by the rabbis at both the "virtual" Friday evening and Shabbat morning services.
Over 50 families have been identified with 50 + years of membership at Beth Torah and another
25 families as their children, grandchildren and great grandchildren who are currently members of Beth Torah Benny Rok Campus.
To view the Services:
Friday night: https://btbrc.org/livestreaming/ 
Click on Scheck Family Sanctuary at 7:00 pm
Shabbat Morning: https://btbrc.org/livestreaming/
Click on Perez Chapel at 9:30 am