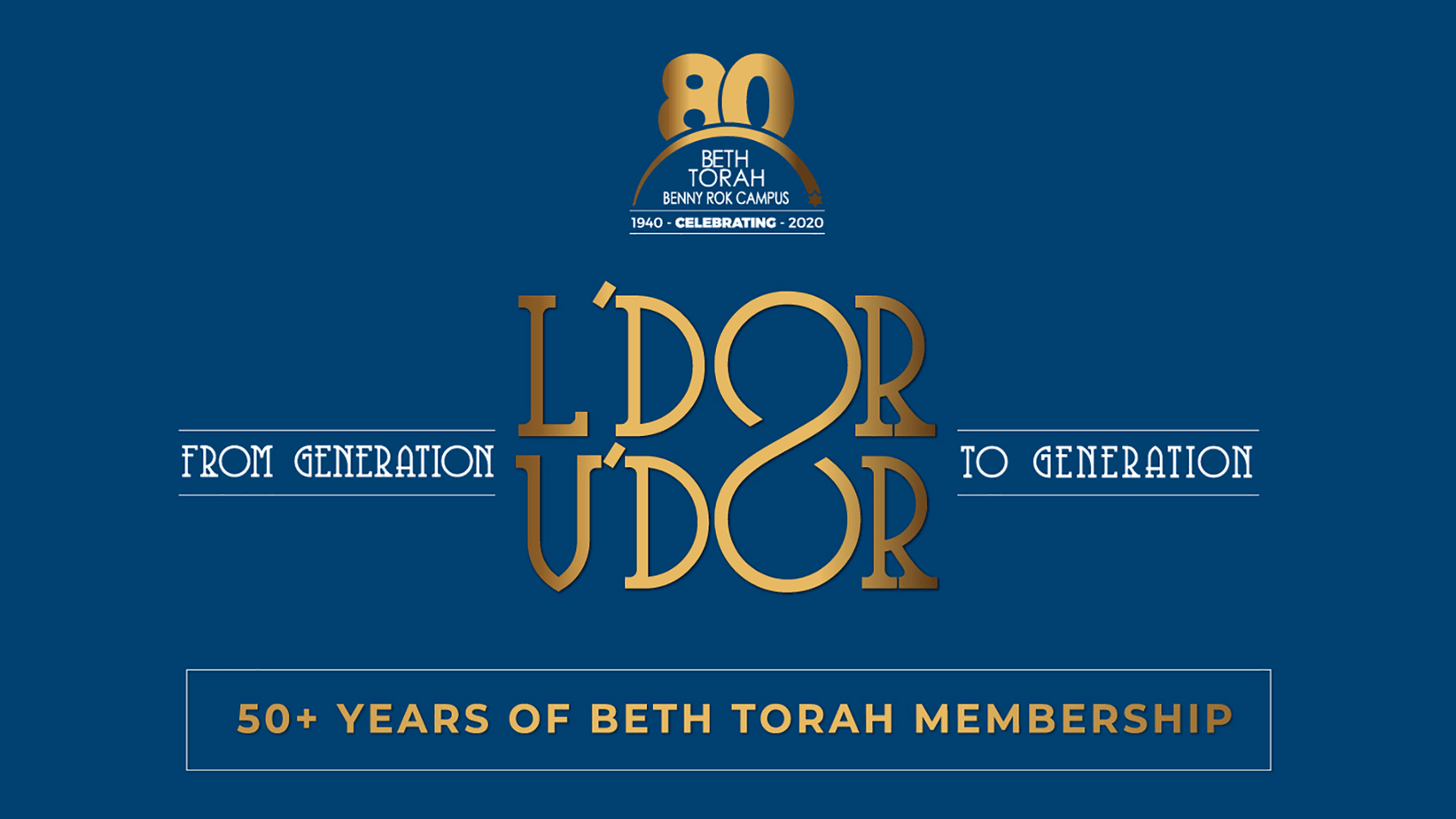 RECOGNIZING THE LIPSON FAMILY
Arthur Lipson and Rochelle (Shelly) Dorfman were both born in Steubenville, Ohio. The Lipson's moved to Florida when Arthur was 9 years old. Shelly's family moved to Pittsburgh for 5 years during the war and then moved back to Steubenville. Her father was in the dry-cleaning business. Arthur's parents, Ben & Ann Lipson, moved their family to Miami Beach in 1948. Ben owned two hotels in South Beach; the Albion and Delmonico. He was a hotelier for the rest of his career. Arthur was a student at Riverside Military Academy and went into the Army Reserves in the late 1950's and was recalled in 1961 for the Berlin Crisis.
After High School, Shelly went to school at Miami Medical Center and reconnected with the Lipson Family through Arthur's sister, Phyllis, a close friend, who married Sanford Loff. Shelly started dating the pool boy at the Albion Hotel….who else…Arthur Lipson. They were engaged quickly and married in 1961 at Temple Menorah where Arthur and siblings went to Religious School and Bar/Bat Mitzvah in the 50's when it was North Shore Jewish Center with Hebrew teacher Norma Lipschitz Rabinowitz Ralby (Rabbi Max's Sister) and a young Education Director who came in 1954 named Abraham Gittelson.
Arthur went to the University of Miami School of Business and received his degree in accounting in 1962 when first child Eric was born and a year later, Elaine in 1963. Arthur & Shelly moved to NMB in mid-60's and joined Beth Torah in 1968. He joined the firm of Stanley Cohen, CPA and his career began. Years later he went out on his own.
They became involved as Founders of Hillel Community Day School in 1970 and Eric was in the first 3rd grade class at the Hollywood Campus on Monroe Street with a total of 65 students from PK-6th grade. Eric, an MBA graduate from Nova Southeastern University, is now an Estate Liquidator and owner of Lipson Auction in Pompano Beach. He, and former wife, Debbie, a social worker in S. Palm Beach County, raised three children, Sarah (Layne) Hacker and are expecting their first child in April; Ben (Tami) who live in Ft. Lauderdale; and Dana who will graduate UF this month.

Heather was born in 1971 and eventually entered the PK program at the next Hillel site on 212th St. & Biscayne Blvd in the old motel and trailers. Heather went to Hillel and graduated NMB Sr. High and a Phi Beta Kappa graduate at Emory University in Computer Science and Judaic Studies. Heather married Joseph Schimmel from Sarasota who is a tax attorney in Miami and Broward with the law firm of Cohen, Chase, Hoffman and Schimmel. All three of their daughters, Rose, Ilana and Mara are graduates of Posnack Day School.
Hillel grew and so did the Lipson's leadership and involvement. Arthur drove the first Hillel bus. He became Treasurer and served in that position for over 20 years until he was convinced to become Executive VP, Chair of the Steering Committee and President. Shelly & Arthur served on the Executive Committee and Board of Governors for over 35 years. In 1994-95 the Ben Lipson Hillel Community High School was constructed in memory of Arthur's father, Ben. They also donated a Torah for the student's daily minyan. Arthur was involved in the construction and land acquisition for all six buildings on the Hillel campus since the inception.
At a very young age Elaine was diagnosed with a Jewish Genetic Disease, Familial Dysautonomia, and caring for Elaine became Shelly's life until she passed away in 2007 at age 44. Shelly became an advocate for Jewish Genetic Disease testing and worked locally and nationally for this cause. Along with Arthur, they named the Elaine Jamie Lipson Friends of the March of the Living Scholarship Program for Broward County. Every teen in every participating synagogue in Broward County receives a $250 scholarship certificate at their Bar and Bat Mitzvah to be redeemed when they are eligible to participate in the March of the Living in High School. Shelly & Arthur had participated in the 1996 March of the Living which left an impact on their lives and wanted to make sure every teen has some financial assistance to attend. The scholarships were established as an awareness program for Jewish Genetic Diseases throughout the community. All of their grandchildren attended the MOTL except Mara who was scheduled to go this year.
Shelly went back to school at Barry University in 1976 and received her Bachelor of Science in Nursing and worked at Hollywood Hospital and then for Hospice, caring for patients in their homes. She was a substitute school nurse at Hillel as needed.
Arthur & Shelly served on committees at Beth Torah and Shelly was a member of the Board of Directors in the early 1980's. They were part of the Mr. & Mrs. Club and Arthur helped as a financial advisor and later, on the land acquisition for the current Beth Torah Benny Rok Campus. Arthur became a Trustee of Beth Torah and Shelly was appointed to his position upon his death in 2014. They dedicated the Holocaust Torah we use today. She is so proud to carry the Torah on Yom Kippur with her grandchildren. In 2014, the Lipson's donated a gift to the Interdisciplinary Stem Cell Institute at the Miller School of Medicine to endow a speaker series and fund kidney disease research.
Family and friends were always very important to Arthur & Shelly. Arthur's sister, Phyllis & Sanford Loff, of blessed memory, were active leaders of Beth Torah in the 80's and the Loff and Tenzel Family all grew up at Beth Torah with the Lipson's. Shelly's memories last forever and she is thankful for the wonderful years with Arthur, the entire family, and the 52 years she has spent at Beth Torah as one of our Generational Families since 1968.
———————–
Each week one of our generational families will be recognized by our congregation blessed
by the rabbis at both the "virtual" Friday evening and Shabbat morning services.
Over 50 families have been identified with 50 + years of membership at Beth Torah and another
25 families as their children, grandchildren and great grandchildren who are currently members of Beth Torah Benny Rok Campus.
To view the Services:
Friday night: https://btbrc.org/livestreaming/ 
Click on Scheck Family Sanctuary at 7:00 pm
Shabbat Morning: https://btbrc.org/livestreaming/
Click on Perez Chapel at 9:30 a