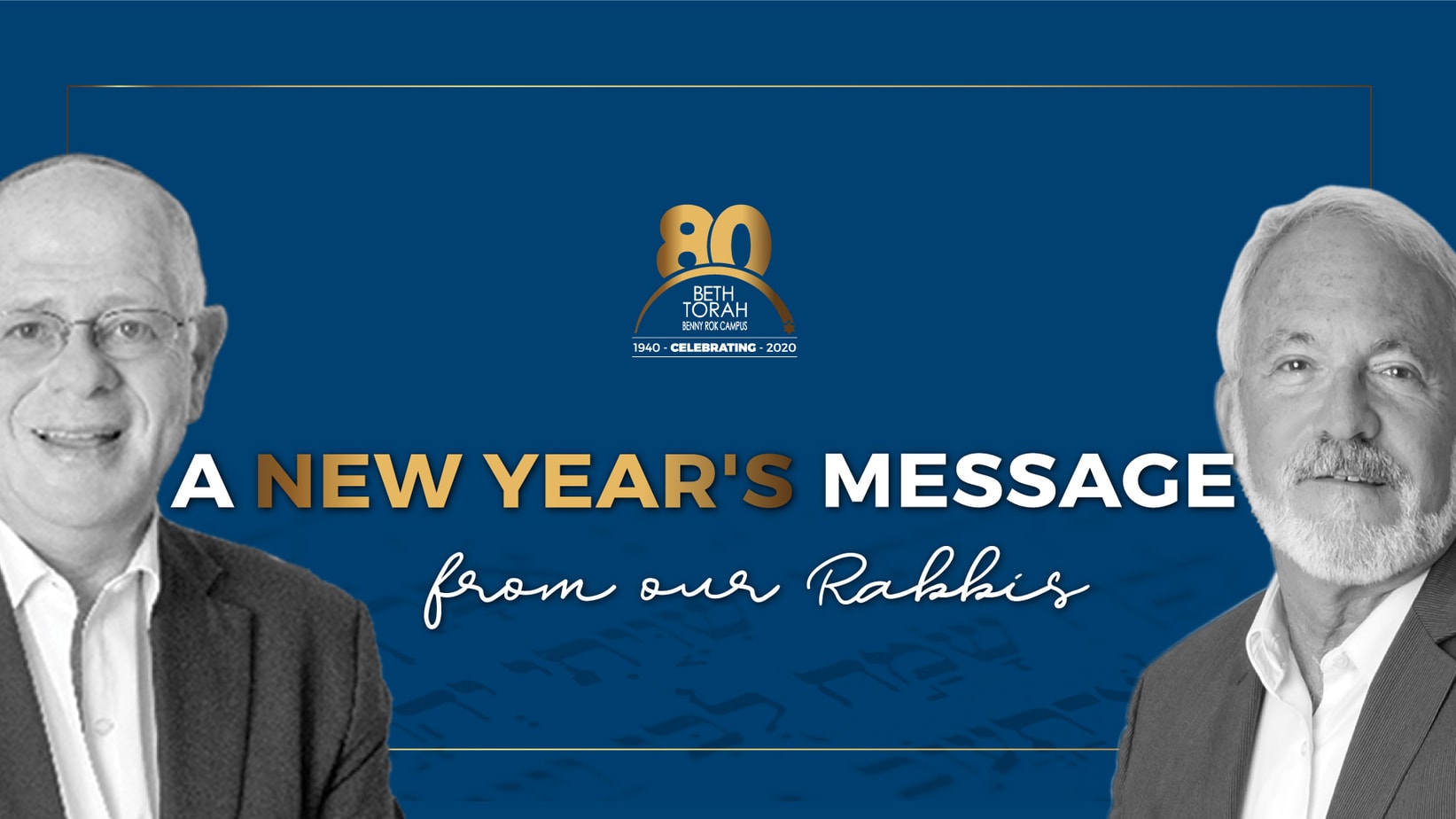 Today is the last day in 2020, of what was, without a doubt, a terrible year.
The number of deaths alone is enough to justify this statement. BUT, despite everything, we did not give up. We found new levels of courage, humility, resilience and resolve. And renewed our understanding of compassion. But that is not all.
Newborns arrived, students graduated. Marriages, birthdays and anniversaries were celebrated. Agreements were signed, careers started. Discoveries were made, solutions were found. People found love, shoulders were leaned on, aid was rendered and lives were saved. Faith was found, memorials were held, kind words were spoken. We began to heal. We did not give up.
We offered a full Jewish life during a time like this and we learned, once again, how adaptable the 3000-year-old messages of the Torah and the prophets are.
In the coming weeks and months, we will be receiving a vaccine that is truly an astounding effort and accomplishment of science and medicine. This vaccine will save countless lives and help the world return to a sense of normalcy. People will be able to return to work, there will be hugs and kisses, handshakes and backslaps, Friday night dinners with grandpa and grandma and zeide and bobe. When a moment like this arrives – unprecedented in medical history in terms of the speed of its arrival, when speed was so desperately needed – we Jews respond with thanksgiving in the form of B'rachot of blessings.
We are suggesting the three B'rachot below to be recited upon receiving the vaccine. They represent a sense of thanksgiving and appreciation for what this partnership between humankind and our Creator can accomplish for good in this world.
Mario Rojzman, Senior Rabbi
Ed Farber, Rabbi Emeritus