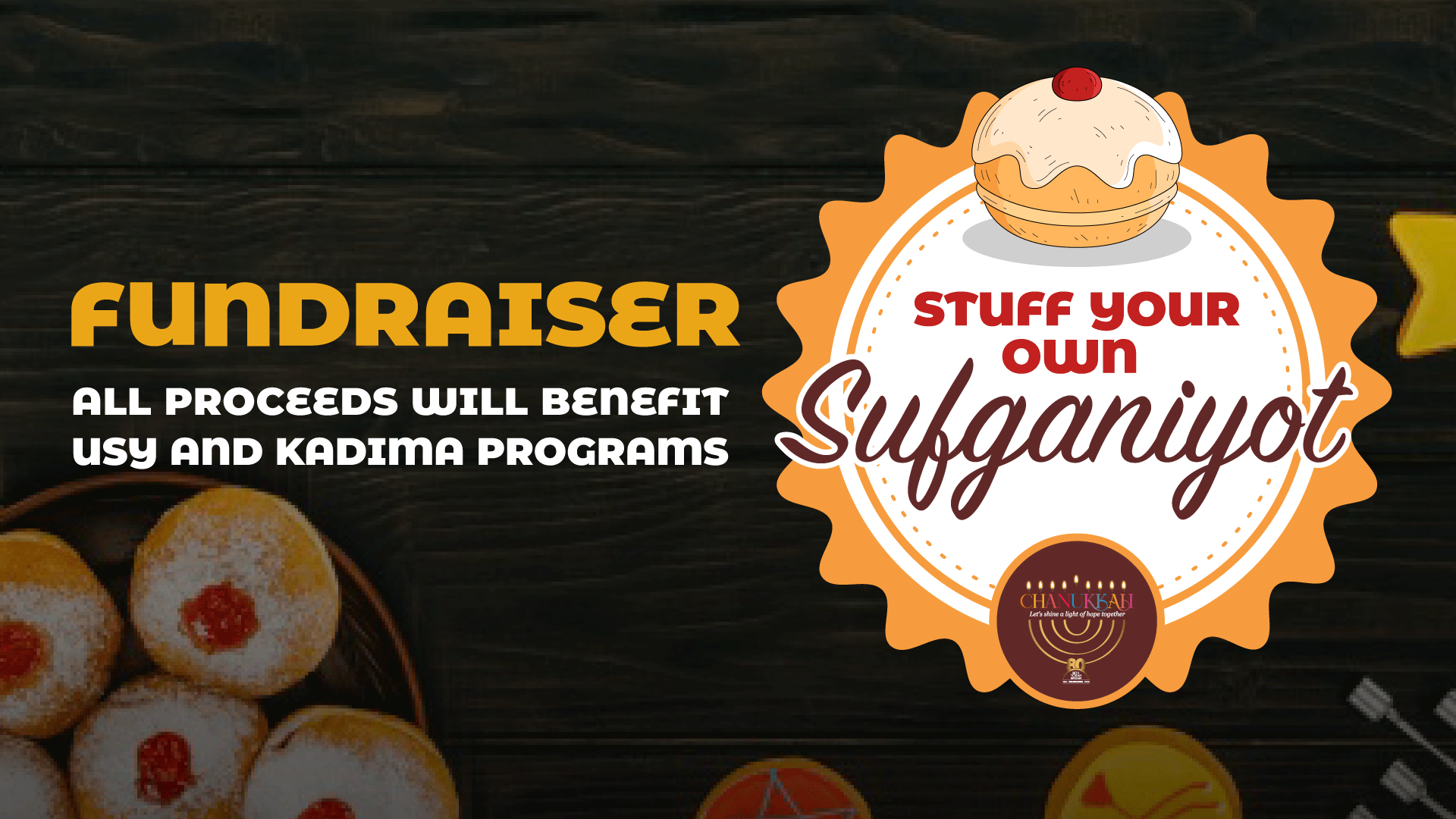 With this year's "Stuff Your Own Sufganiyot" program, Chanukkah is sure to be creative, fun, and sweet! Order kits for yourself, family, and friends, and get ready to create your very own custom treat as you come up with the perfect ratio of fillings for each delicious masterpiece. What could make this even sweeter?
With every kit you purchase, you're supporting our USY & Kadima Youth Groups.
A scrumptious sufganiyot win for you is an even sweeter win for Beth Torah's youth! Your order must be placed by December 6th. Then, get excited to pick up your "Stuff Your Own Sufganiyot" order on the 1stday of Chanukkah: Thursday, December 10, 2020.
One Complete Kit (Parve) $25:
– 6 Unfilled Donuts
– 3 2.5 Oz. Filled Plungers (1 Chocolate, 1 Vanilla, 1 Raspberry)
– 1 Container of Glaze 4 Oz.
– 2 Containers of Toppings 2 Oz. – Rainbow/Chocolate Sprinkles
Add-On Set Of Two Fillings (Dairy) $5:
– 2.5 Oz. Filled Plunger- Dulce de Leche
– 2.5 Oz. Filled Plunger- Guava
Deadline to order your box – December 6, 2020
PICK UP – THURSDAY, DECEMBER 10 FROM 2:00 to 4:00 PM