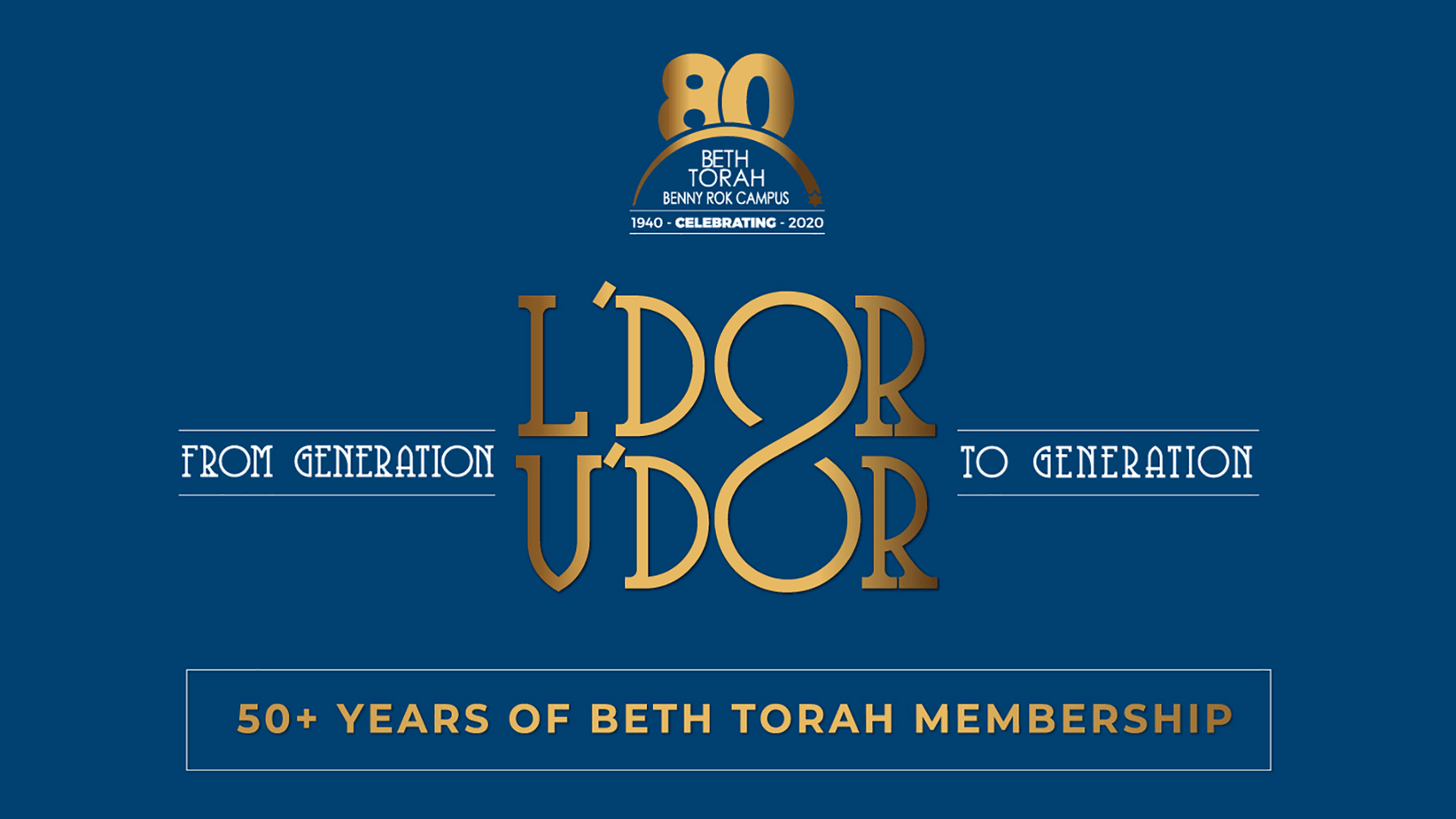 RECOGNIZING THE BERGER & CIKLIK FAMILY
Hilda & Phillip Berger ironically met in Maryland where both lived after coming from Havana, Cuba.  Yvette and brother, David, were born in Maryland.  The family moved to Miami in 1969, moved to their home in Highland Lakes and joined Beth Torah.

Phillip was a diamond dealer and owned Berger Gem & Pearls, merged and became Diagem in the Seybold Building for 30 years.  He served as President of State of Israel Bonds.  Hilda was active in Hadassah and WIZO and always served as the Treasurer.

Yvette and David went through Beth Torah Early Childhood, Religious School, Bar & Bat Mitzvah, Confirmation and USY.  They spent one year at Hillel.  Yvette graduated NMB High School and David from the Jewish High School on the Scheck Hillel Campus.  Yvette went on to the University of Maryland.  She married Enrique in 1988 and moved to Philadelphia.  They returned home to Miami where Enrique set up his practice as a Physician.  Yvette was a graphic artist and had her own invitation business and then decided to spend her time at home with their children, Alex, Ilana & Talia.

They all started their education at the Whitebook Family Bright Beginnings at Beth Torah.  Alex went on to Hillel and attended through 8th grade.   Elana & Talia briefly attended Hillel and then the Aventura Charter School.  All three graduated from University School and they all participated in the March of the Living.

Alex went on to the University of Maryland and studied abroad for a semester in Sydney, Australia, where he met Talya, and reconnected with her on her visit to Miami and she never left! 
They were married in Dec. 2018 by Rabbi Rojzman. They live in Sky Lake with their one year old, Asher, who keeps Yvette busy all the time.

David married Ranana Dennis in 1995, moved to Boca Raton and raised their three children… Jordan, Jessica & Jamie.  Ranana was a teacher at Temple Sinai for many years.  They are very active in the Boca Raton Synagogue.
We salute Hilda & Phillip Berger, of blessed memory, and the Yvette & Enrique Ciklik Family as we continue to recognize the Generational Families who have 50+ years of membership in our Congregation.
——-
Each week one of our generational families will be recognized by our congregation blessed by the rabbis at both the "virtual" Friday evening and Shabbat morning services.
Over 50 families have been identified with 50 + years of membership at Beth Torah and another 25 families as their children, grandchildren and great grandchildren who are currently members of Beth Torah Benny Rok Campus.