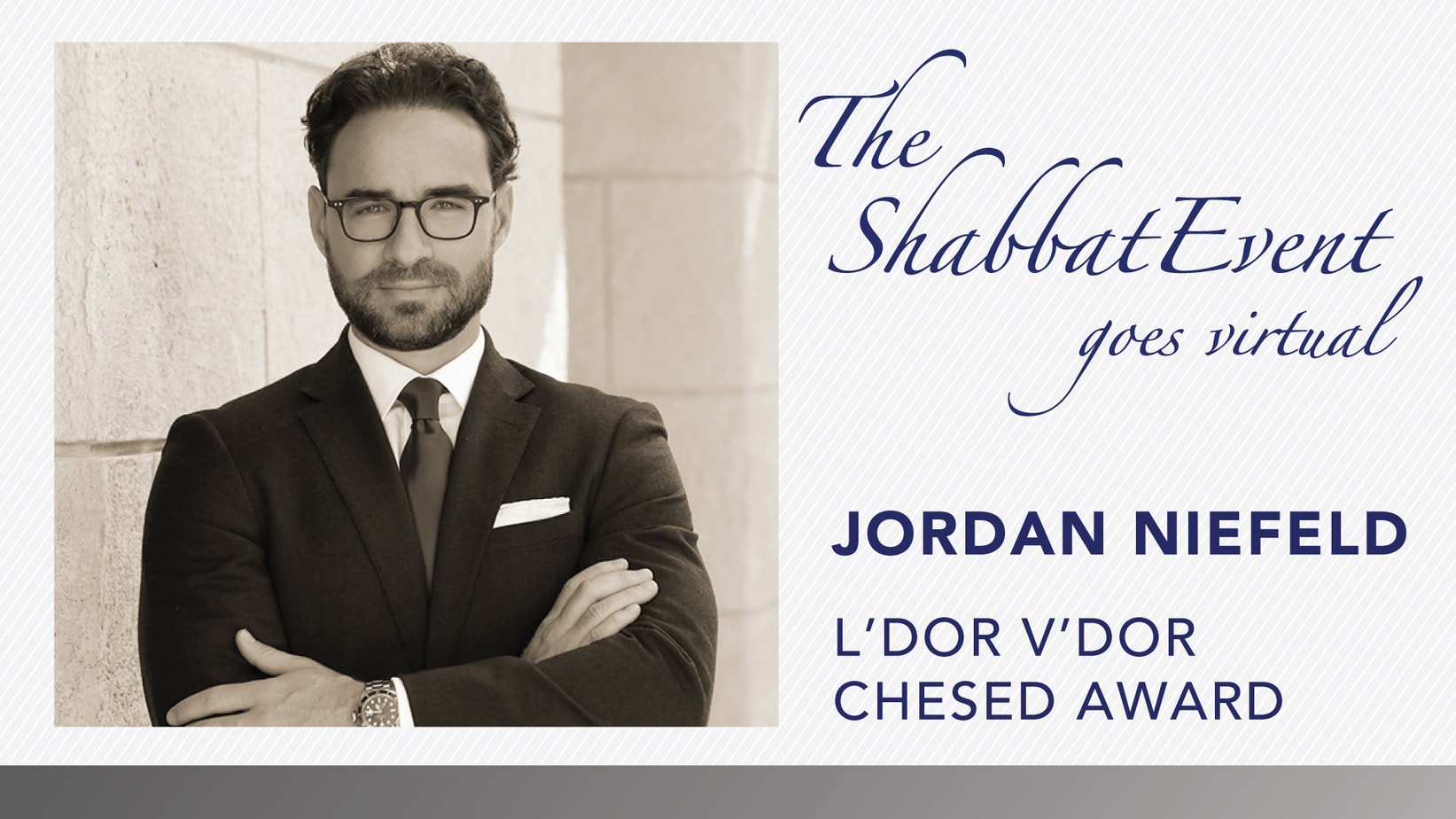 ABOUT JORDAN NIEFELD
Jordan Niefeld was born and raised in North Miami Beach and is a product of Beth Torah from birth.  He attended the Scheck Hillel Community Day School (Class of '02) and studied at Beth Torah Religious School and became a Bar Mitzvah and USY at Beth Torah. 
One of the highlights of his life was in 2002, as a participant on the March of the Living, when he and another teen were on free time at the Square in Warsaw, Poland, and came across a Torah covered in cobwebs and dirt on a second-floor table in the back of an antique shop.  The students were told if you ever come across any Jewish artifacts, find your leaders.  They did just that!  To make a long story short, Alida & Miles Bunder and Rochelle & Marshall Baltuch purchased the Torah.  They group took the Torah to the Noczyk Synagogue in Warsaw to open it.  Lo & Behold, it opened to the parshah that was just read that Shabbat…AND…it was Jordan's Bar Mitzvah Sedrah! The Baltuchs and Bunders brought the Torah back to Miami. The Holocaust Torah from 1906 was checked and repaired by a Sofer, had a dedication ceremony and it has been used ever since on the March of the Living and on a regular basis at the RASG Hebrew Academy for 10 years and now in Maale Adumim in Israel. 
Jordan continued his education at the W. P. Carey School of Business at Arizona State University and graduated in 2006.  He went on to Graduate School and received his Master's in Accounting and joined the firm of Gerstle, Rosen & Goldenberg, P.A. as a tax CPA, senior auditor and forensic accounting for Not-for-Profits, LLC's, S Corps and individuals while working there for 8 years. 
In 2014, he joined the firm of Raymond James & Associates where he became a Certified Financial Planner professional where he assists clients in various financial, investment and private equity fund planning.  He is an active member of the Collaborative Family Law Institute which specializes in assisting divorcing spouses attain their legal and financial objectives in the most harmonious way. 
Jordan believes strongly in giving back to the community.  He is active with the Chapman Partnership Center to help organize group feedings and arts & crafts for the younger children. In 2018, he joined the Kesher Board of Directors at Hillel; a not-for-profit Jewish Day School which offers special education in secular and Jewish studies for students in grades 1 – 12 who are diagnosed learning disabled and who may have dyslexia, attention deficit disorder, hyperactivity, developmental delays or other factors that affect the way they learn.  In addition, he helps lead a group of specialists in the Collaborative Family Law Institute which focuses on special needs children.  He is an active member of the Young Florida CPA & America Institute of CPA network where he lectures and provides in-school seminars to student's 8th-12th grades. 
Jordan enjoys horseback riding, spending time at the beach with friends, reading American Presidential and WWII history literature. 
In the true spirit of L'dor v'Dor, from Generation to Generation, Jordan recently gave one of his kidneys to his father to help give him a full life to enjoy with his family. 
Leaving a positive impact on the community is a legacy he hopes to fulfil. 
ABOUT THE SHABBAT EVENT
This year's Shabbat Event will be virtual. Reservations by Thursday, October 29.
FRIDAY, NOVEMBER 06, 2020 AT 6:00 PM.