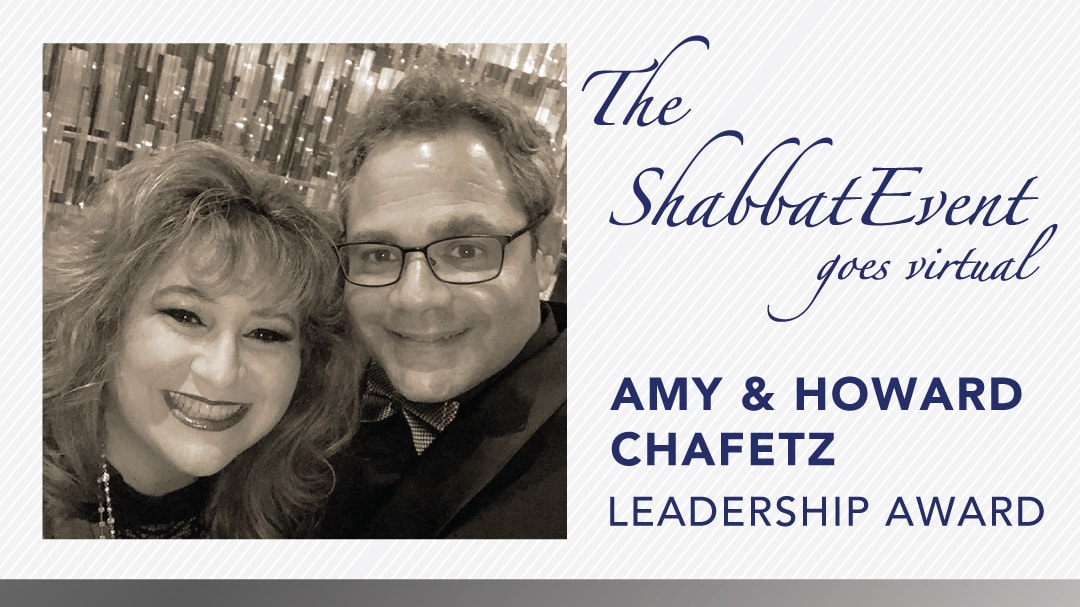 ABOUT AMY & HOWARD CHAFETZ
Since meeting at AEπ at Cornell University in 1986, Amy & Howard Chafetz have dedicated themselves to serving community; first through service to the university and their respective colleges and Greek letter organizations and later as they established their family in North Miami Dade.  Amy & Howard have been married almost 29 years and have two wonderful children, Jolie, who works in the theatre industry in New York City and Cameron who will graduate from The University of Alabama this summer. 
Amy has been involved in many activities across the Jewish philanthropic world since retiring from her law practice.   She serves on the Board of Jewish Federations of North America and is past chair of the Legal Committee and the National Agency Alliance.  An alumna of the National Young Leadership Cabinet, Amy served as Vice Chair of Education & Leadership Development and Marketing & Communications.  Amy is a Trustee of Cornell Hillel and past Vice Chair of the Board of FIU Hillel. 
Locally, at the Greater Miami Jewish Federation, Amy is a member of the Executive and general Boards. She serves on the Planning & Distribution committee and previously co-chaired Agency Support.  She chaired the 2014 Demographic Study as well as 2015 Women's Day.  Amy is a past Chair of the North Dade Branch and a recipient of the Stanley C. Myers President's Leadership Award.  Amy's past Board positions include CAJE, MARJCC, ATJC, Hillel as PTO President and President of the Tauber Academy School Board.  Amy also serves as an officer of Oak Hammock Estates Homeowners' Association. 
Howard has served as an officer and board member of two local synagogues.  At Beth Torah, he has served since 2007, including terms as Vice President at Large, Executive Vice President, Ritual and Ways & Means.  Howard is also past Chair of the synagogue's Security and Catering committees.  A long-time daily minyannaire, Howard can be found on campus most weekday mornings.  Howard is also a past officer of Oak Hammock Estates Homeowners' Association. 
Professionally, Howard has been a principal of CC&S Development, LLC, since its inception in 1996.  CC&S is an investor, developer and owner of franchised select service hotels.  Howard is also a principal of Chafetz Group, LLC, a family enterprise which invests in a diversified portfolio of public and private ventures across multiple industries and platforms. 
The Chafetz's are humbled to receive the Leadership Award and blessed to be included among such extraordinary honorees this evening.  They are most grateful for the participation of family, friends and community at this wonderful Shabbat Event and so appreciative of the efforts of the chairs, committee, clergy and professional staff. 
THE SHABBAT EVENT GOES VIRTUAL
FRIDAY, NOVEMBER 06, 2020 AT 6:00 PM.