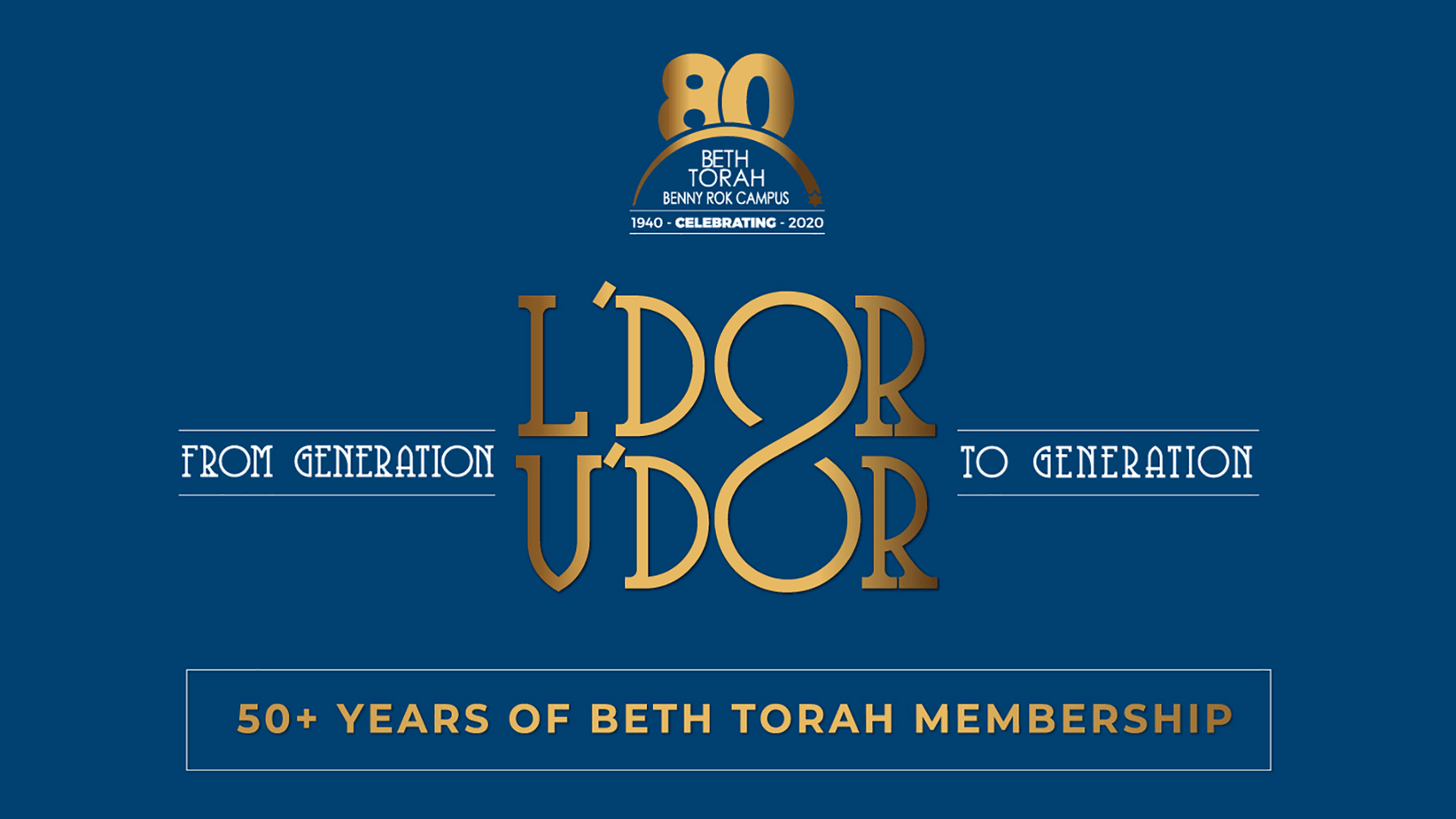 RECOGNIZING THE KEIL FAMILY
this past shabbat we recognized Arlene Keil and her family who came to Beth Torah in 1970, with her 3-year-old Wayne Keil, and then added Elise Keil and David Keil. She raised and educated her children at Beth Torah Early Childhood and Religious School through Bar & Bat Mitzvah and into leadership in Jr. Congregation and USY. A Jewish education was important to Arlene and she was a terrific role model. In 1992, she became an adult Bat Mitzvah in a class taught by Pearl Tucker, of blessed memory.
Arlene's professional career as a teacher began in 1962, where she taught in the public schools for 35 years as a math teacher. She was awarded the middle school Teacher of the Year in Dade County in 1983. In 1999, she came out of retirement and taught at the Henrietta Scheck Middle School at Hillel until 2010.
Arlene joined Sisterhood shortly after joining Beth Torah in 1970 and went on to become Sisterhood President on four separate occasions, sometimes alone and other times as a Presidium, over a span of more than 3 decades. She also served on the Congregation Board of Directors for 28 years.
Arlene was very proud of her 3 children, Wayne (Cinthya), Elise, and David (Gretchen). Elise lives in California and David in South Dade. Wayne, who always remained in the
community, became a member of the Board of Directors and served as House VP, Ritual VP and Treasurer of Beth Torah before becoming COO (2015-2020). His son, Jared Keil, now
a junior at Purdue University, served in many leadership roles and as President of USY.
Jared is the joy of Arlene's life, and along with Cinthya's 3 daughters, Karen, Danielle and Michelle, she loves her four grandchildren.
Even though Arlene resides a half-hour away, she can be seen 3-4-5 times a week on the Beth Torah Benny Rok Campus helping Sisterhood and participating in most every program of the synagogue. Arlene Keil is truly a valued member of the Beth Torah Family.
ABOUT THE 80th ANNIVERSARY GENERATIONAL FAMILIES RECOGNITION
Each week one of our generational families will be recognized by our congregation blessed by the rabbis at both the "virtual" Friday evening and Shabbat morning services.
Over 50 families have been identified with 50 + years of membership at Beth Torah and another 25 families as their children, grandchildren and great grandchildren who are currently members of Beth Torah Benny Rok Campus.