Beth Torah Benny Rok Campus
THE MISSION
is to provide an interactive environment for its members which supports the Congregation and Schools. Its Members serve to enrich our Jewish traditions through ties to Israel, education in Conservative/Masorti Judaism and national participation in the Women's League of Conservative Judaism.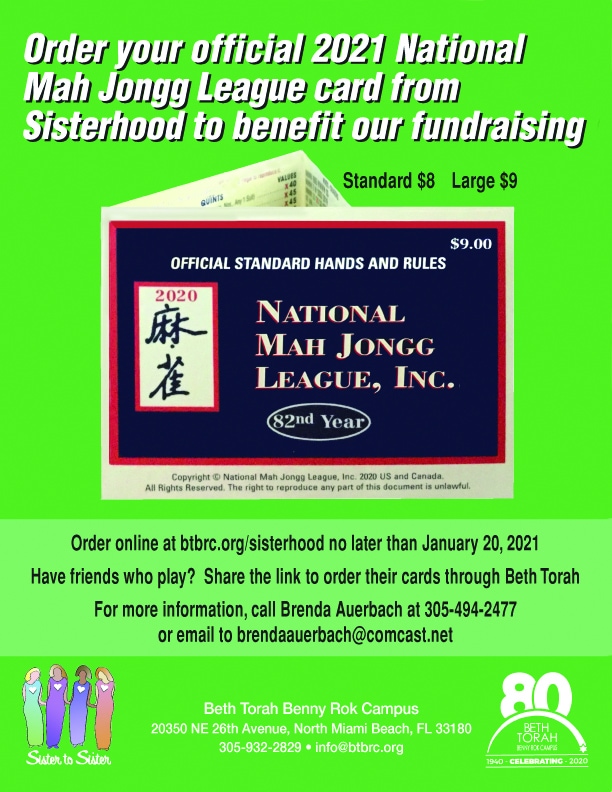 Order your 2021 Official National Mah Jongg League cards from Beth Torah Sisterhood and support our fundraising. Proceeds benefit congregation youth.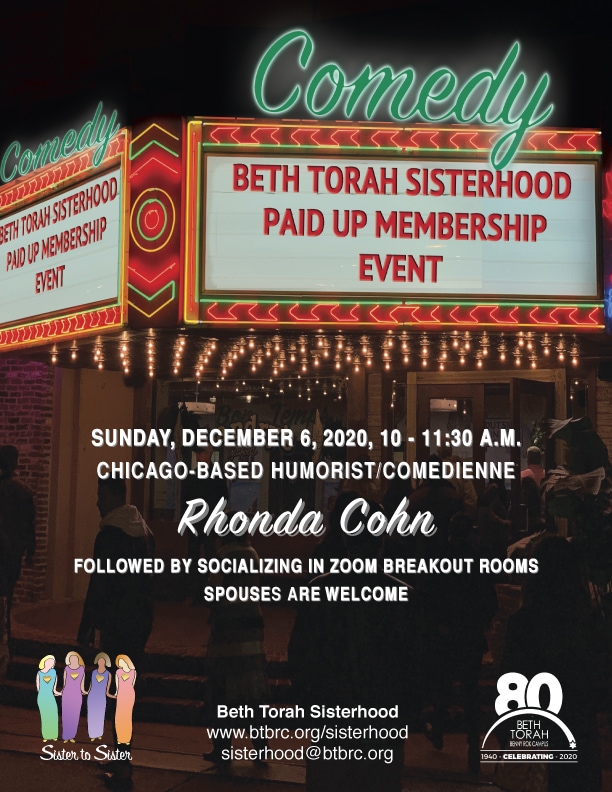 Have a laugh with Beth Torah Sisterhood on December 6th when we present Rhonda Cohn, a very funny lady you're not going to want to miss. This event is only for paid-up members and their spouses.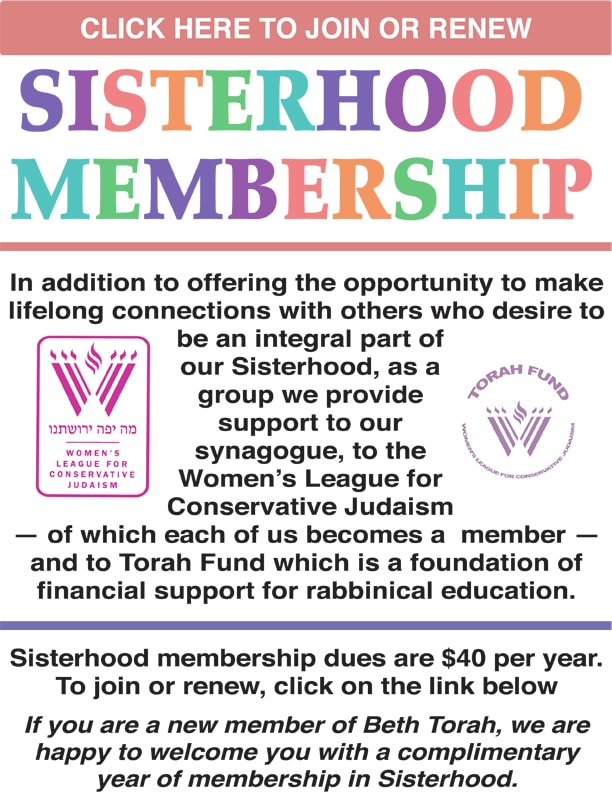 Beth Torah Sisterhood welcomes everyone. Beth Torah Benny Rok Campus membership is not required.
Golden Book Fund is an elegant way to acknowledge someone's life event while supporting Sisterhood fundraising. To place an order or request more information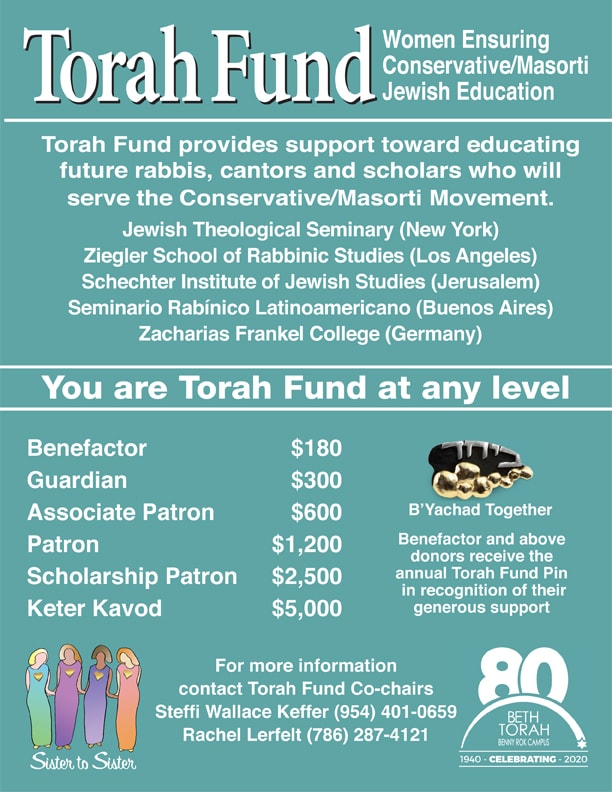 Torah Fund is vital to Conservative Judaism by supporting the education of future rabbis, cantors and educators who serve us.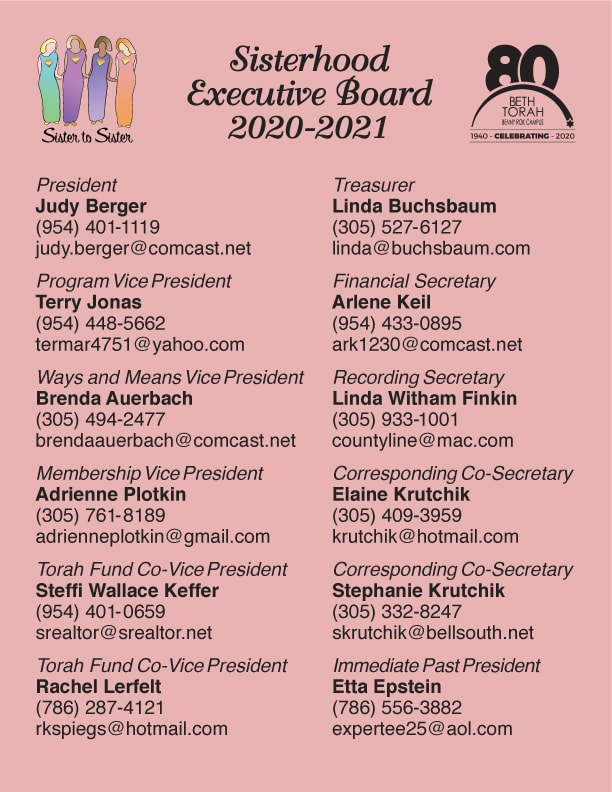 WHY JOIN SISTERHOOD?
Beth Torah's Sisterhood is a diverse and vital group within the congregation providing enjoyment and fostering friendships while strengthening our bonds to Judaism.
• Meet and connect with others
• Create a sense of purpose, friendship and involvement
• Perform mitzvot
• Enhance synagogue life
• Raise funds for synagogue and youth programs
BE A PART OF SOMETHING VERY SPECIAL!