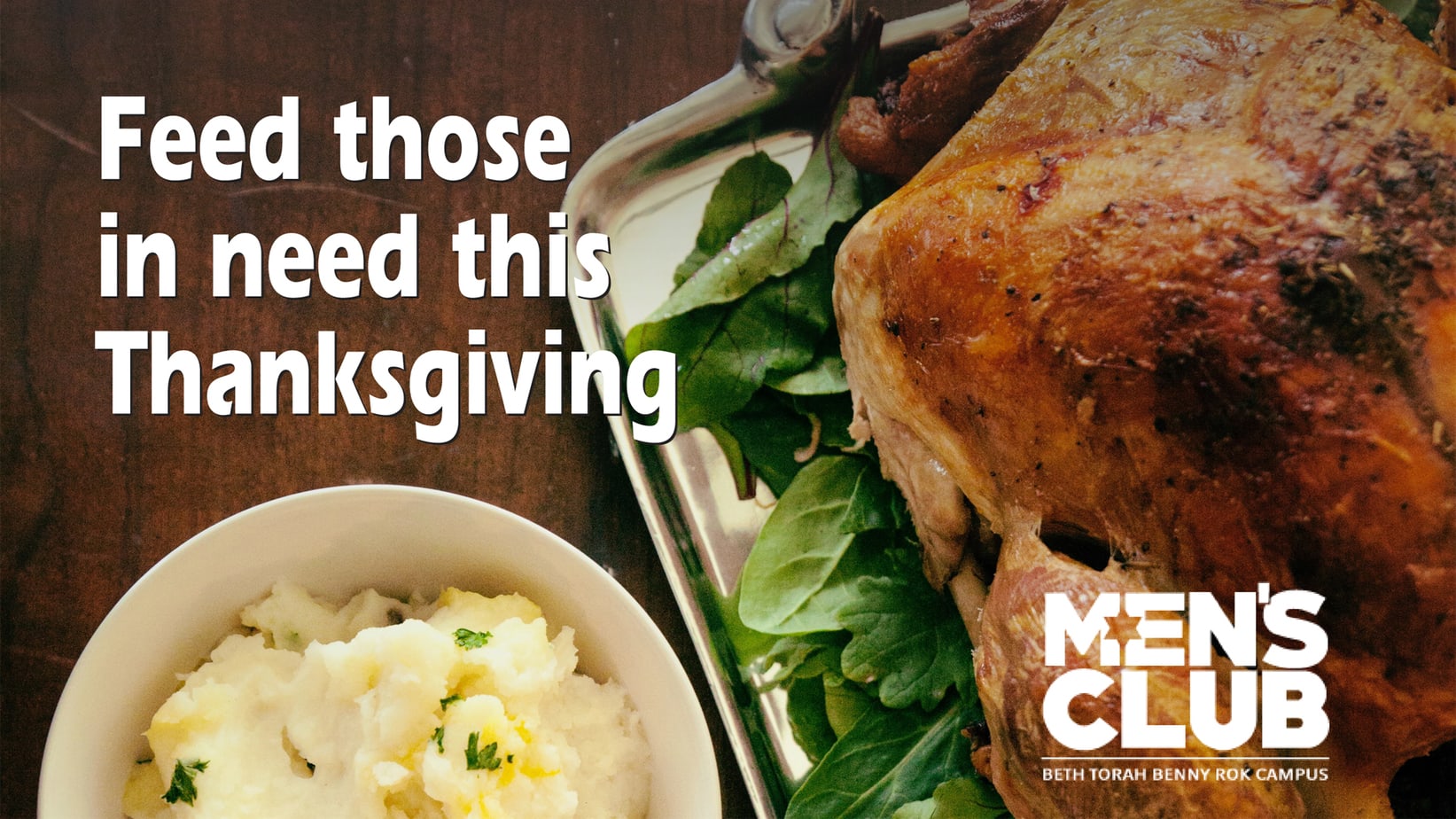 Volunteer to Deliver Meals
Volunteers are needed to deliver Kosher Thanksgiving meals to the most vulnerable members of our community, including Holocaust survivors, other elderly and the homebound. 
Thank you to the Beth Torah Men's Club for continuing the tradition of the annual Marvin & Scott Krutchik z"l Thanksgiving Food Drive started by the Krutchik family and to the many individuals who have graciously sponsored the cost of meals this year.
Please register to volunteer today. For more information, contact chefmoyel@aol.com.
THURSDAY, NOVEMBER 26 At 10:00 AM