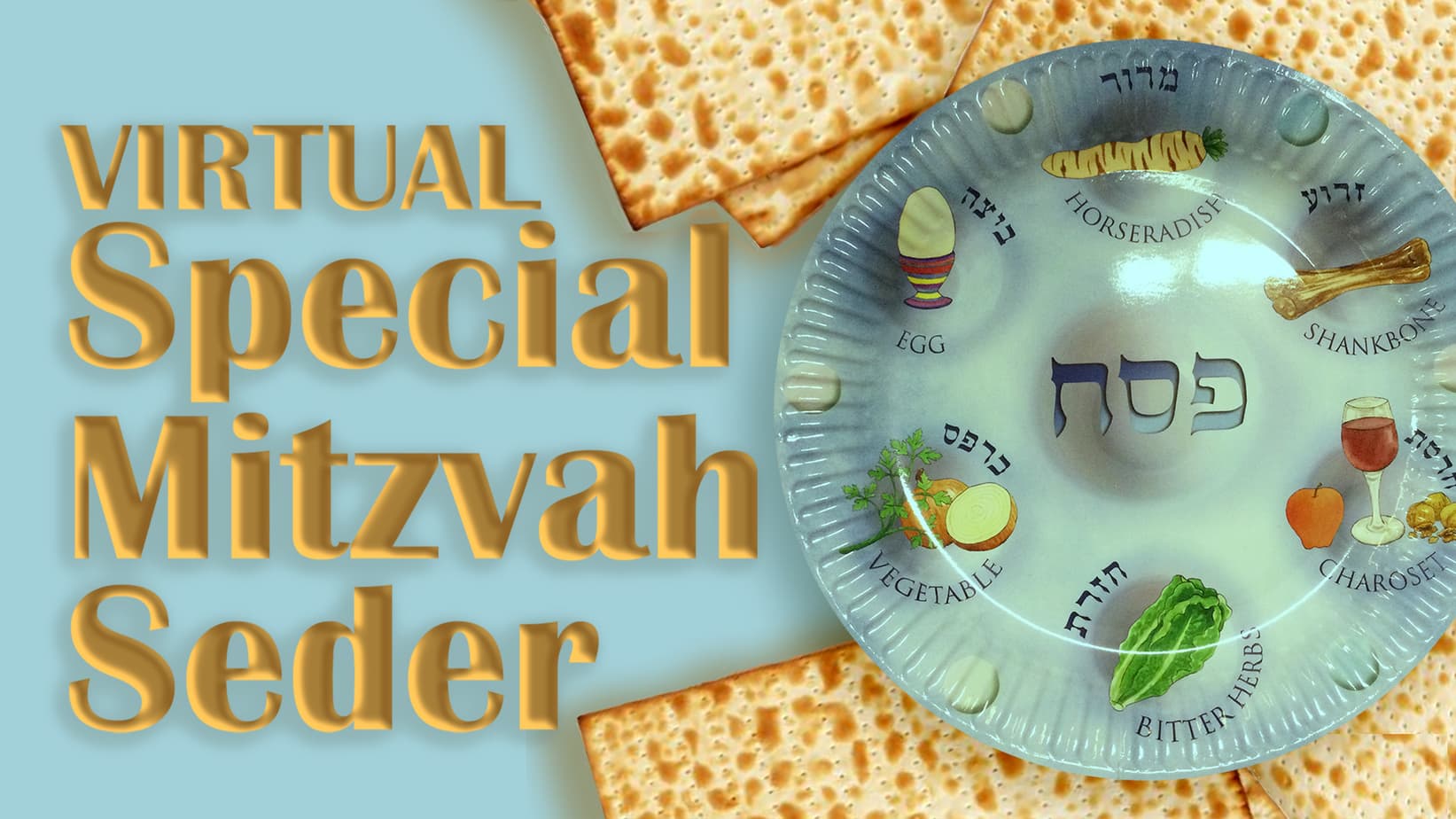 Virtual Special Mitzvah Seder
WEDNESDAY, MARCH 31 at 2:00 PM
In 2019 Beth Torah held its first Special Mitzvah Seder, designed for Jewish adults with developmental and/or physical challenges. Last year we received an incubator grant from Greater Miami Jewish Federation allowing us to expand the event which was then, unfortunately, cancelled due to Covid-19. This year we are offering a "Virtual" Special Mitzvah Seder via zoom to an even larger audience.

The seder will be conducted by our congregation member retired Rabbi Geoffrey Botnick. Music and singing will be provided by Cantor Gaston Bogomolni, Rabbi Mario Rojzman and members of the Beth Torah congregation. It will be broadcast Wednesday, March 31st at 2 o'clock in the afternoon. 
About two weeks prior to the seder, packages will be sent to participating groups and families to help make this an interactive and memorable event. Included will be the Haggadah we designed for this seder, song sheets, printed paper seder plates, plush frog keepsakes, coloring pages and crayons, battery candles with candle holders, matzoh, individual boxes of grape juice with small cups, Passover dessert, and a guide to the seder for caregivers and family members.
There is no cost to participants and we are happy to include many more. Anyone with a connection to a family or organization involved with one or more Jewish adult special needs individuals is asked to contact Linda Finkin, event chair at 
specialmitzvahseder@btbrc.org
.
TO PARTICIPATE, CONTACT US BY MARCH 1