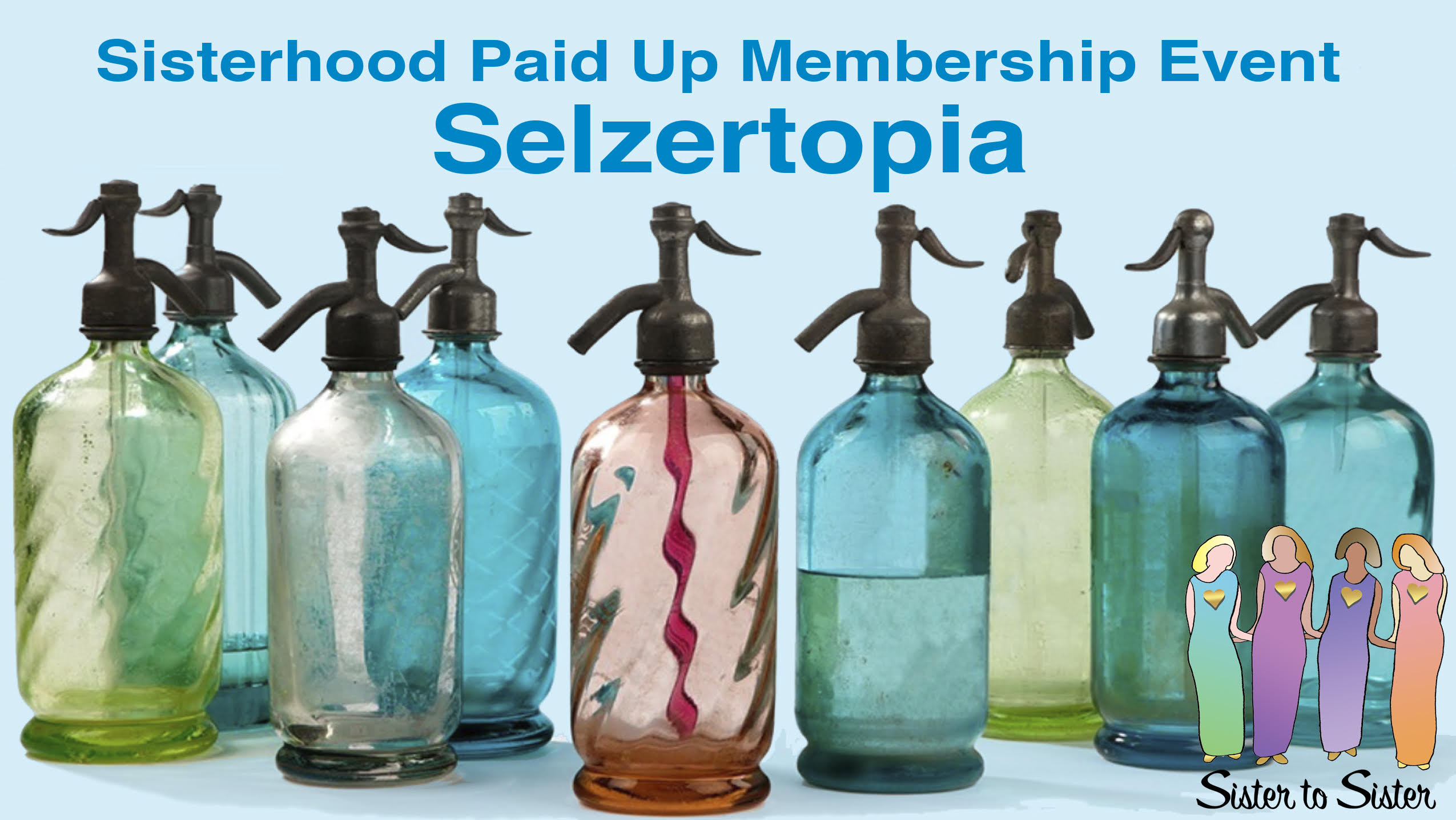 Sisterhood Paid Up Members Event
SUNDAY, NOVEMBER 7, AT 11:00 AM
Beth Torah Sisterhood is pleased to bring author Barry Joseph to present "Seltzertopia: The Extraordinary Story of an Ordinary Drink" on Sunday, November 7th at 11 a.m. via Zoom.  
Throughout history, and across America today, seltzer's fizzy flavor has attracted a loyalty and passion that often defies logic. Seltzer is more popular now than at any time in the past, reflecting the desires and cultural expectations of those who partake of its bubbles. How did such an ordinary drink become so extraordinary?
In the program, Joseph will share the story of seltzer. From health to refreshment, identity, and even comedy, he will explore the ways we infuse this unassuming beverage with meaning. 
• Why an eighteenth-century minister "invented" seltzer to save the British navy.
• Why doctors once believed seltzer could cure everything from scurvy to gout.
• How the Three Stooges turned seltzer siphons into carbonated comedy.
• Why one seltzer owner leaped off a building to demonstrate his love of seltzer.
• What is seltzer, anyway?
Joseph's career has included positions at prominent educational and cultural organizations. His effervescent expertise has been featured in The Wall Street Journal, NPR's All Things Considered, CBS Morning News, Boston Magazine, The New York Post, and more. He became interested in the history and cultural impact of seltzer after writing an article about Sodastream for The Forward in 2004 and receiving an outpouring of responses from readers demonstrating their passion for the fizzy.
This fun presentation is exclusive for Beth Torah Sisterhood Members who have paid their 2021-2022 dues of $40 and their spouses. A surprise "goody bag" will be available for drive through pickup at Beth Torah on Wednesday, November 3rd from 10 to 11 a.m. and 4 to 5 p.m.
There is no charge but registration is required to receive the Zoom link and to schedule a "goody bag" pickup, and your 2021 membership must be paid to participate.
RSVP by Thursday, October 28