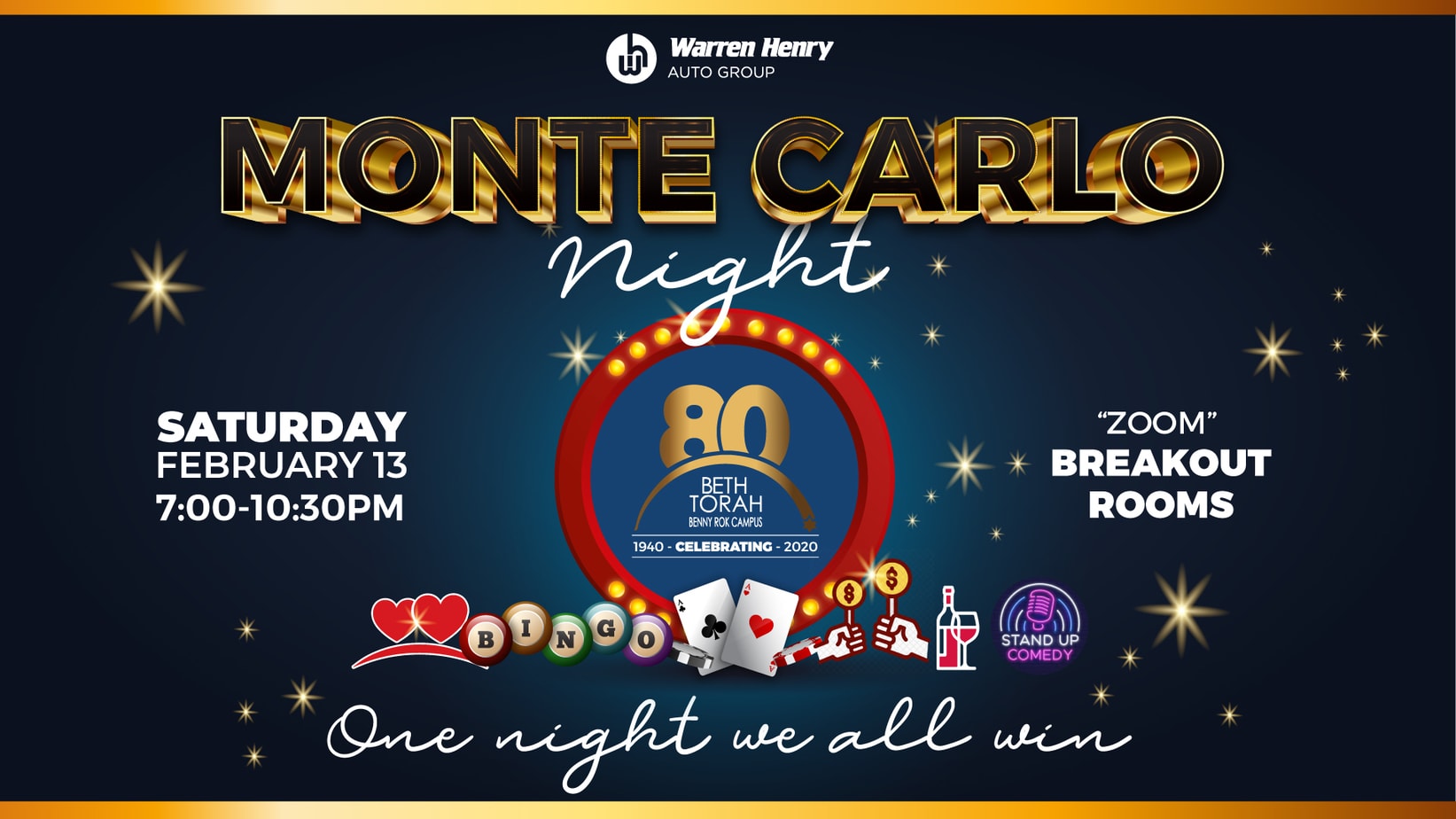 Monte Carlo Night
Monte Carlo Night is going virtual… online Texas Hold' Em Tournament, Wine Tasting, online auction with more than 100 fabulous gifts, and 5 breakout rooms of entertainment.
Everyone can be a winner – so invite your friends in the neighborhood or across the country to join the fun!
One night we all win!
SATURDAY, FEBRUARY 13 AT 7:00PM
Tickets – $36 per device
Poker Tournament – $100 per player
Wine Tasting – registration plus $45 per person
Registration is now open!