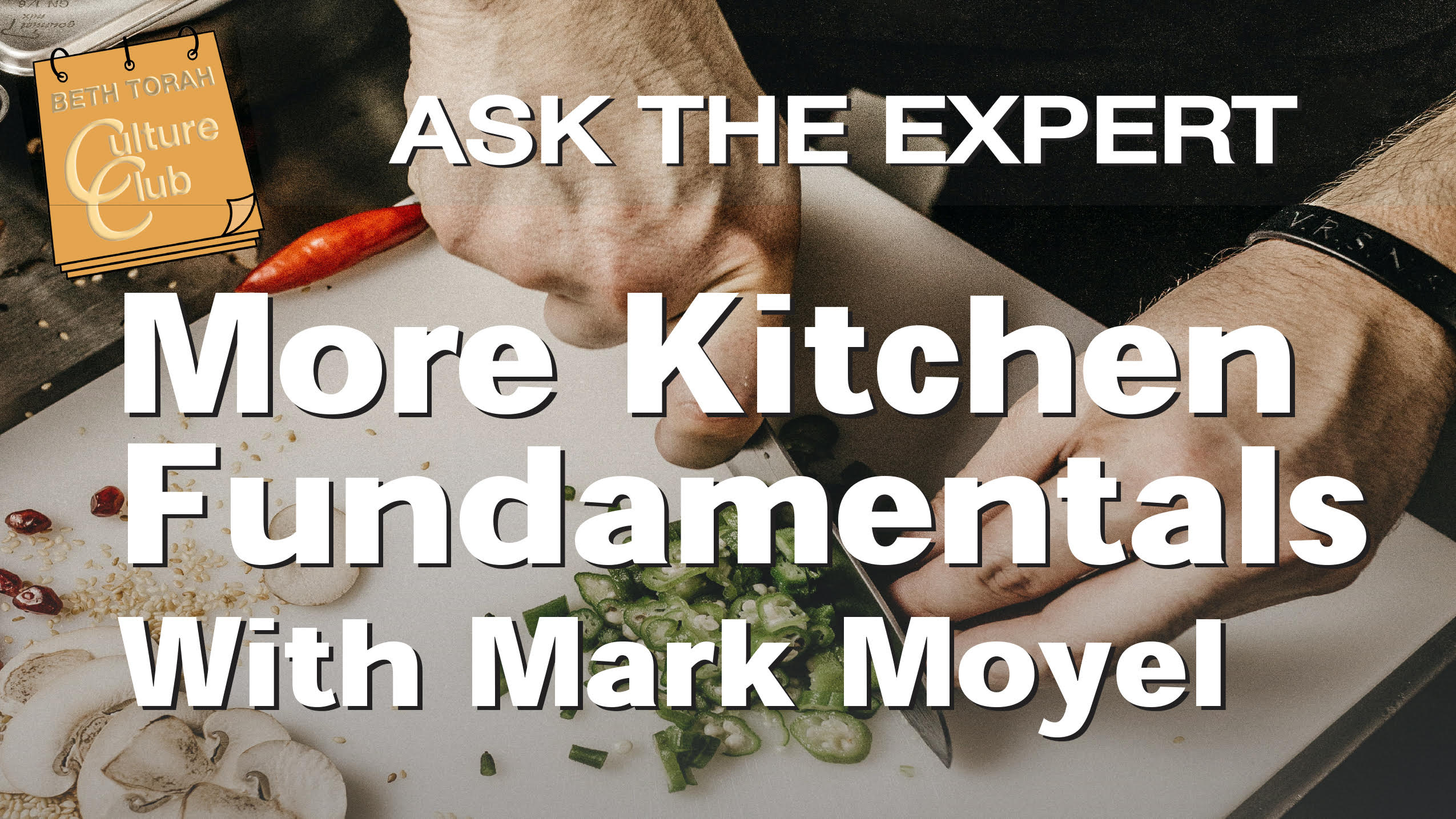 More Kitchen Fundamentals with Mark Moyel
TUESDAY, OCTOBER 26th FROM 7:30 TO 9:30 PM
Chef Mark Moyel returns to Culture Club via Zoom with More Kitchen Fundamentals. 
This is the chance to learn tips and tricks from an expert. Everyone who registers early will be asked to submit requests for what they would like to see. And, as always, Mark will welcome questions along the way.
There is no charge for Beth Torah and Sisterhood members and USY, Kadima and ECA families. However, your voluntary contribution to help support Culture Club programs is very much appreciated.
Community members $5.