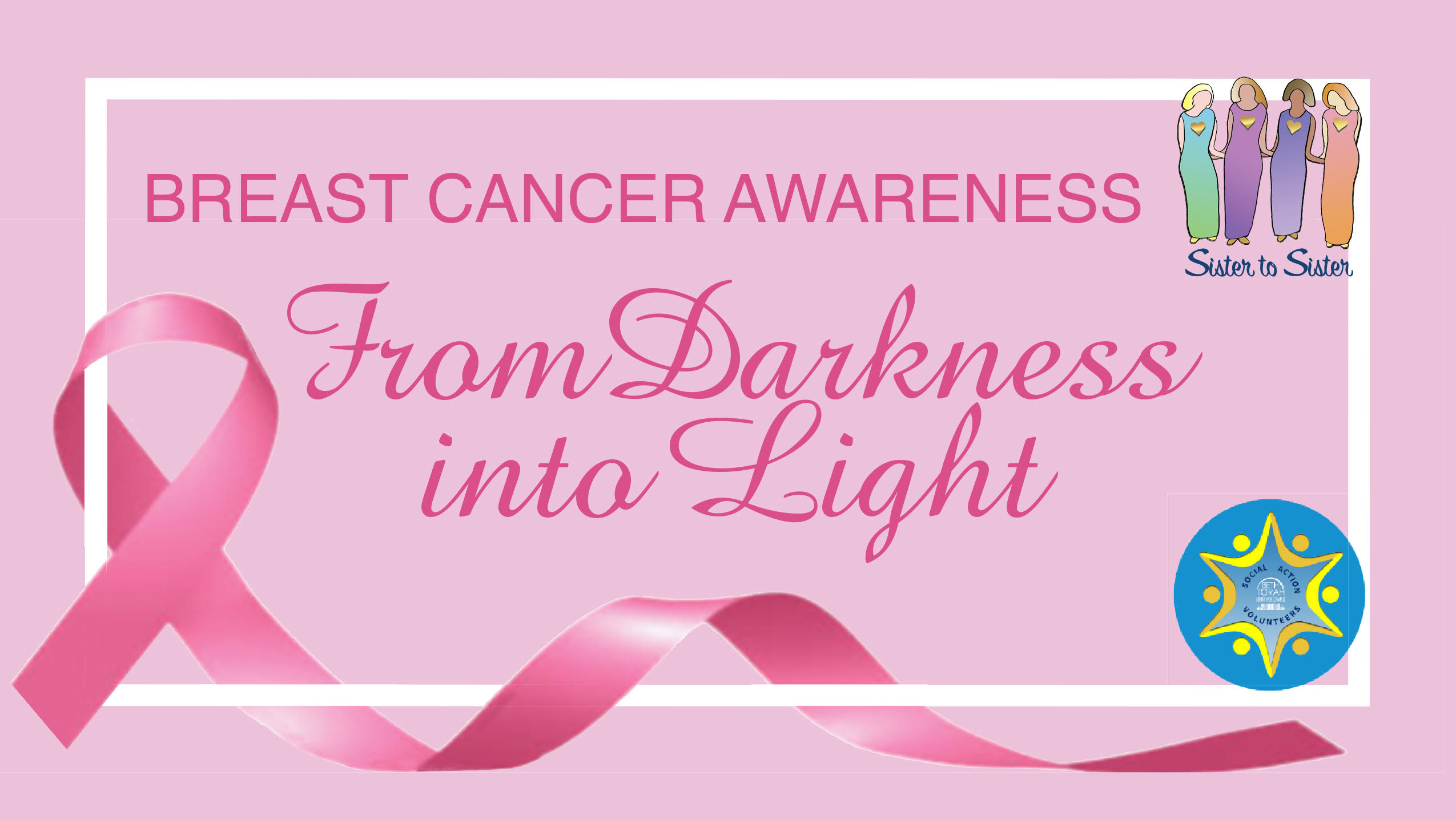 Breast Cancer Awareness
THURSDAY, OCTOBER 14, AT 7:00 PM
Join Beth Torah Sisterhood and Social Action Team Thursday, October 14, at 7 p.m. via Zoom to hear from a panel of experts about breast cancer with a special focus on Jewish women. 
The panel, which is moderated by Rotem Adar, will include well known hematologist-oncologist Brian Hunis, MD, genetics counselor Tammy Adar, clinical nutritionist Layla Silverman and Briana Schwarz from the Florida office of Sharsheret.
The evening will conclude with Guided Meditation with Gisela Rojzman.
There is no charge for Beth Torah members, Sisterhood members or family members of ECA, Religious School and USY students, however everyone must register to receive the Zoom link.  Community members $5.
New and slightly used bras will be collected for I Support the Girls, a foundation supporting women in need. Bras may be brought to Beth Torah Benny Rok Campus and put in the pink "I Support the Girls" bins which will be at the outside security desk and in the school building from Monday, October 11 to Friday, October 15. More information on I Support the Girls can be found here 
https://isupportthegirls.org/
Voluntary contributions are welcome and will be shared between Support the Girls and Sharsheret.
For questions or additional information, contact Etta Epstein at (786) 556-3882.