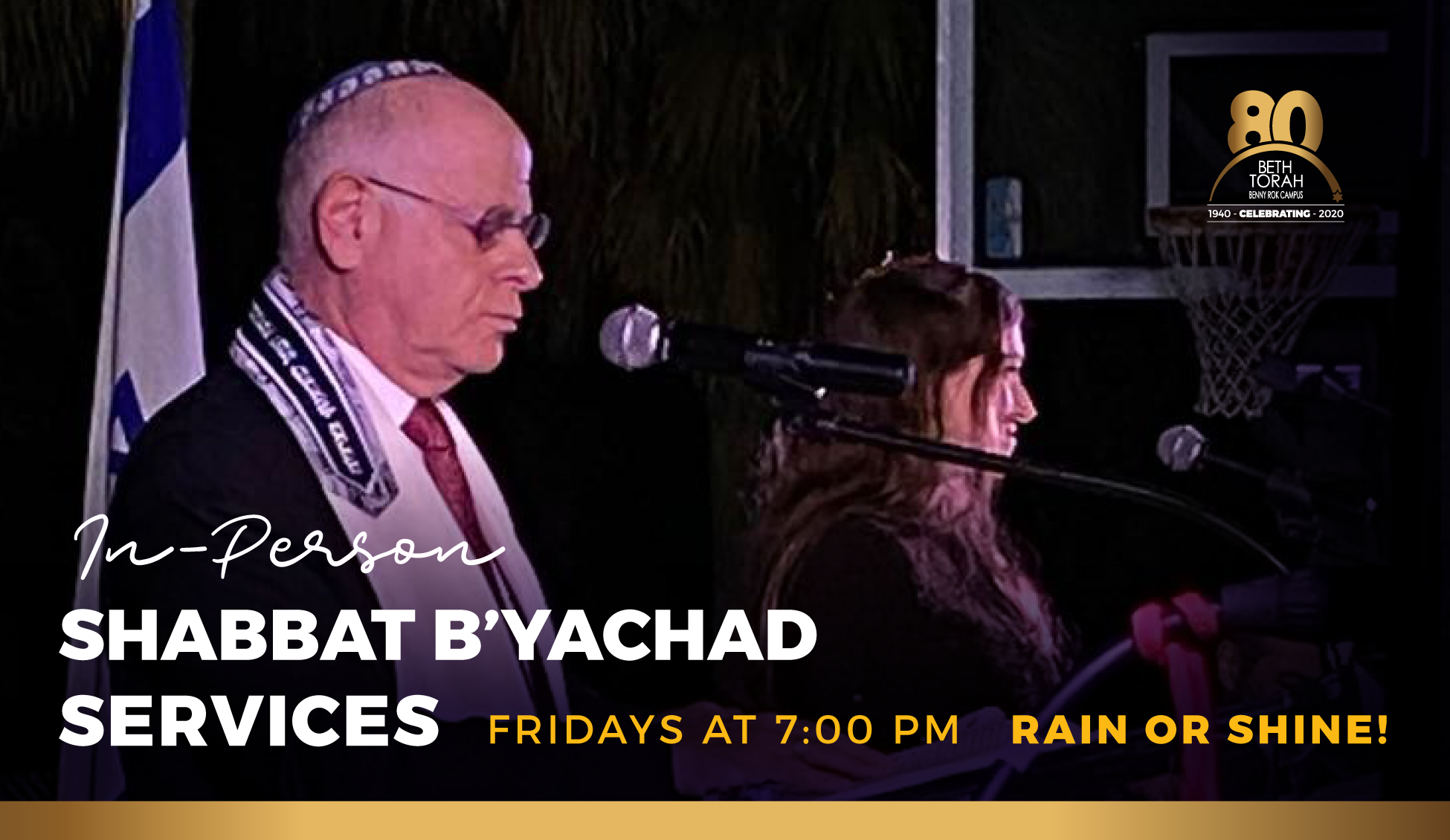 SHABBAT B'YACHAD SERVICE
Join us for in-person Shabbat B'yachad services tonight, Friday, May 13 at 6:30 p.m., as we rededicate the Scheck Family Sanctuary.
This incredible initiative has been four years in the making and is a hallmark of Beth Torah Benny Rok Campus – past, present, and future.
As members of the Beth Torah family, we hope you can join us for this momentous occasion.
The service will be broadcast using one of the following two options: