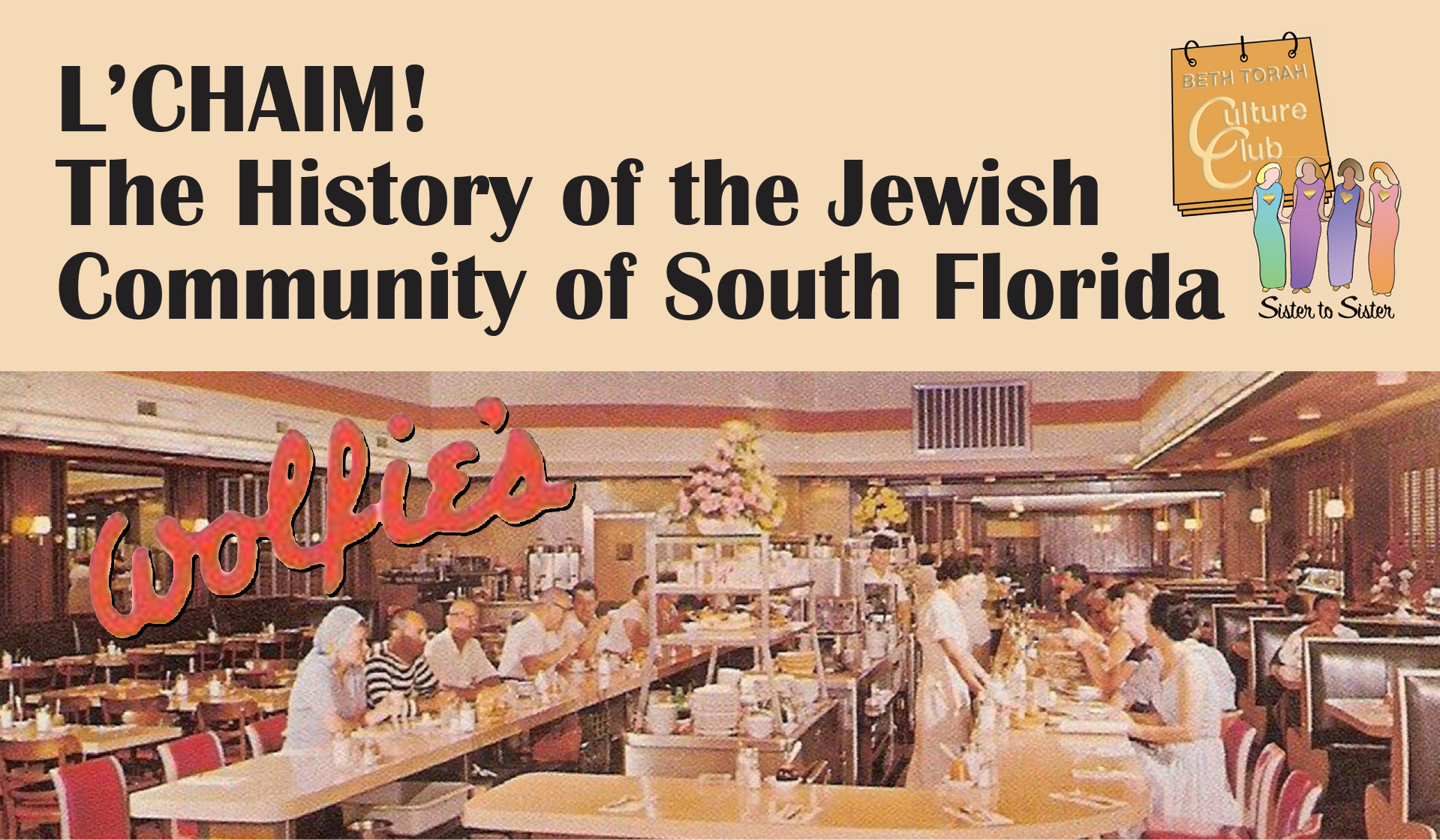 LECHAIM! History of the Jewish Community in South Florida
THURSDAY, DECEMBER 22 AT 7:30 PM
Sisterhood's Culture Club is pleased to welcome renowned Florida historian and speaker Seth H. Bramson presenting "L'chaim! the History of the Jewish Community of South Florida" at Beth Torah Benny Rok Campus Thursday, December 22nd at 7:30 p.m.

Seth will entertain us with the incredible history of Jewish South Florida and how the importance and influence of the Jewish population have been both profound and outstanding, beginning with the arrival of Jacob and Ida Schneidman in 1895.

Now working on his 34th book dealing with Florida history, Seth is one of the foremost historians and authors in our state. The Bramson Archive, Seth's personal collection — some of which he will share with us in his presentation — contains the largest assembly of material related to Florida Jewish history in private hands in the country including the largest collection of "restricted clientele" memorabilia in public or private hands in America.

Seth is Barry University Adjunct Professor of History and Historian in Residence, and Nova Southeastern University Lifelong Learning Institute Adjunct Professor of History. He is also the premier collector of FEC Railway and Florida transportation memorabilia and bears the distinction of being the only person named "company historian" of an American railroad. His book, "Speedway to Sunshine: The Story of the Florida East Coast Railway," is that company's official history.

Beth Torah groups member $10. Community member $15.
Includes refreshments