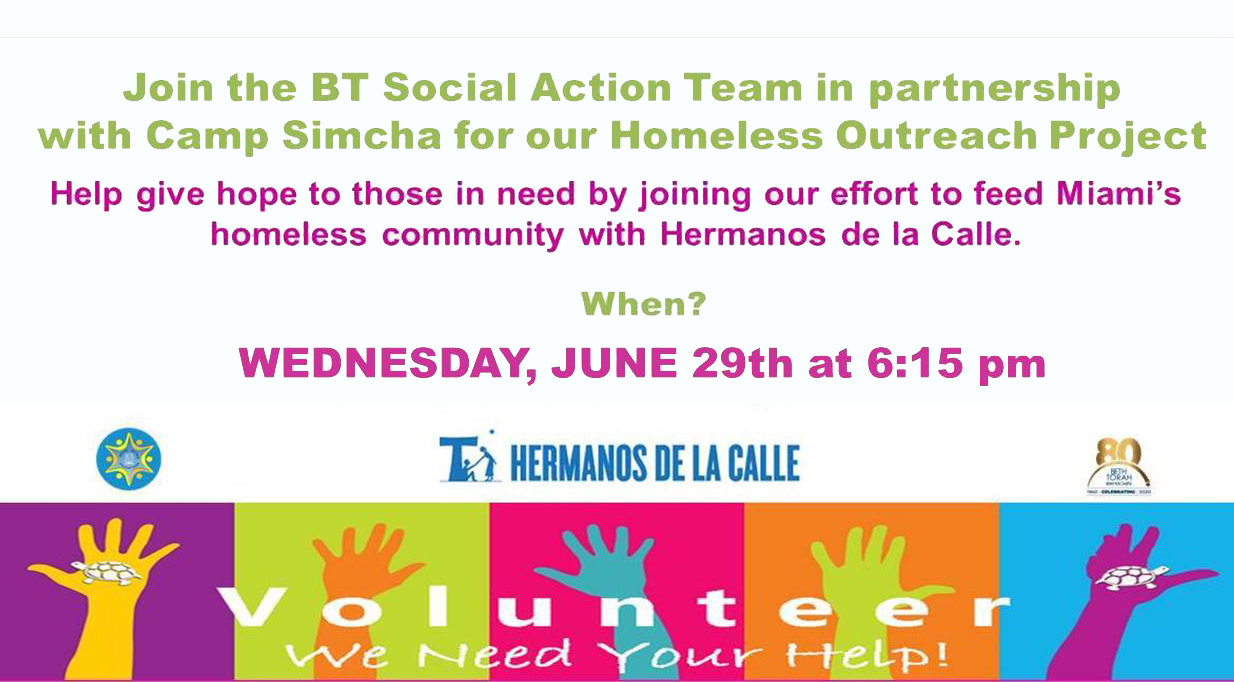 Homeless Outreach Program
WEDNESDAY, JUNE 29th at 6:15 pm
Join the BT Social Action Team in partnership with Kool'Am for our Homeless Outreach Project. Help give hope to those in need by joining our effort to feed Miami's homeless community with Hermans de la Calle.
Where to meet?
Municipal Parking Lot 15
200 SW 1ST Street – Miami, FL 33130
What to bring?
Volunteers should bring 10 prepared lunches (sandwich,
chips, fruit, water) OR 10 hygiene kits (mouthwash,
toothbrush, toothpaste, sanitizer, deodorant, hand wipes).
Community service hours will be given to students