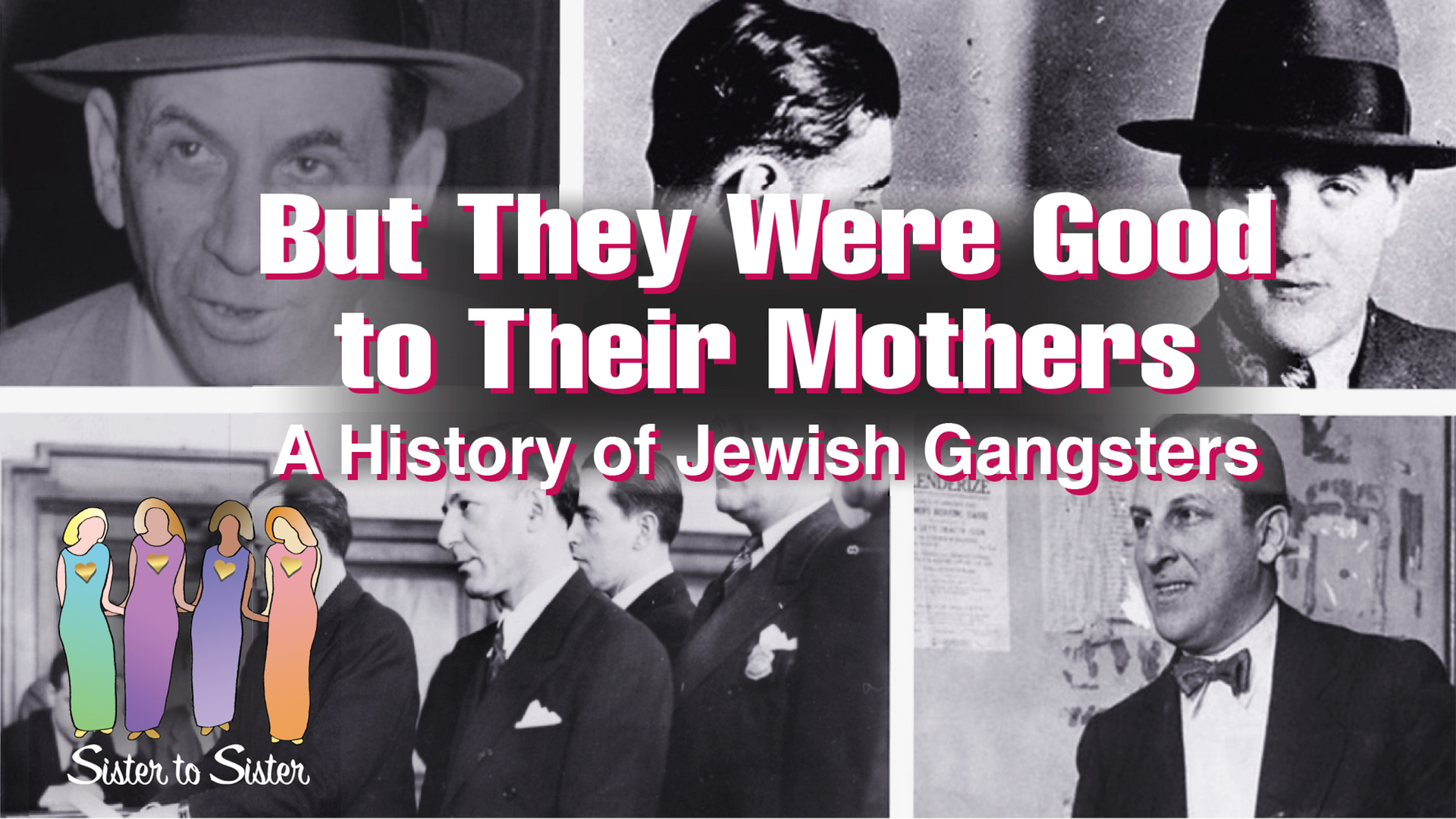 But We Were Good To Our Mothers
Beth Torah Sisterhood is pleased to welcome Helene Herman presenting "But They Were Good to Their Mothers: A history of Jewish Gangsters" Monday, December 6th, at 7 p.m. via Zoom.
This captivating saga of Jewish gangsters in America addresses a darker side of the immigrant experience. The famous (and infamous) American Jewish mobsters who dominated crime from the twenties until the end of WW2 includes well known names, such as Bugsy Siegel and Meyer Lansky, and organizations such as Murder Inc. and the Brownsville Boys, as well as lesser known but fascinating characters.
Helene Herman holds a B.A. in Anthropology from New York University. She is a lecturer for Nova's Lifelong Learning Institute, FIU's Osher Lifelong Learning Institute and FAU Osher Lifelong Learning on a variety of historical and cultural topics. She previously was President of a 400-member lifelong learning SLED Club in Florida that evolved from Brandeis Women. Helene currently is Executive Vice President of Sisterhood at Temple Beth Torah Sha'aray Tzedek in Tamarac, Florida.
There is no charge to attend, however, in conjunction with the program, Sisterhood's December mitzvah will be donations to benefit Holtz Children's Hospital in Miami. Even if you are unable to attend the program, please consider a donation.