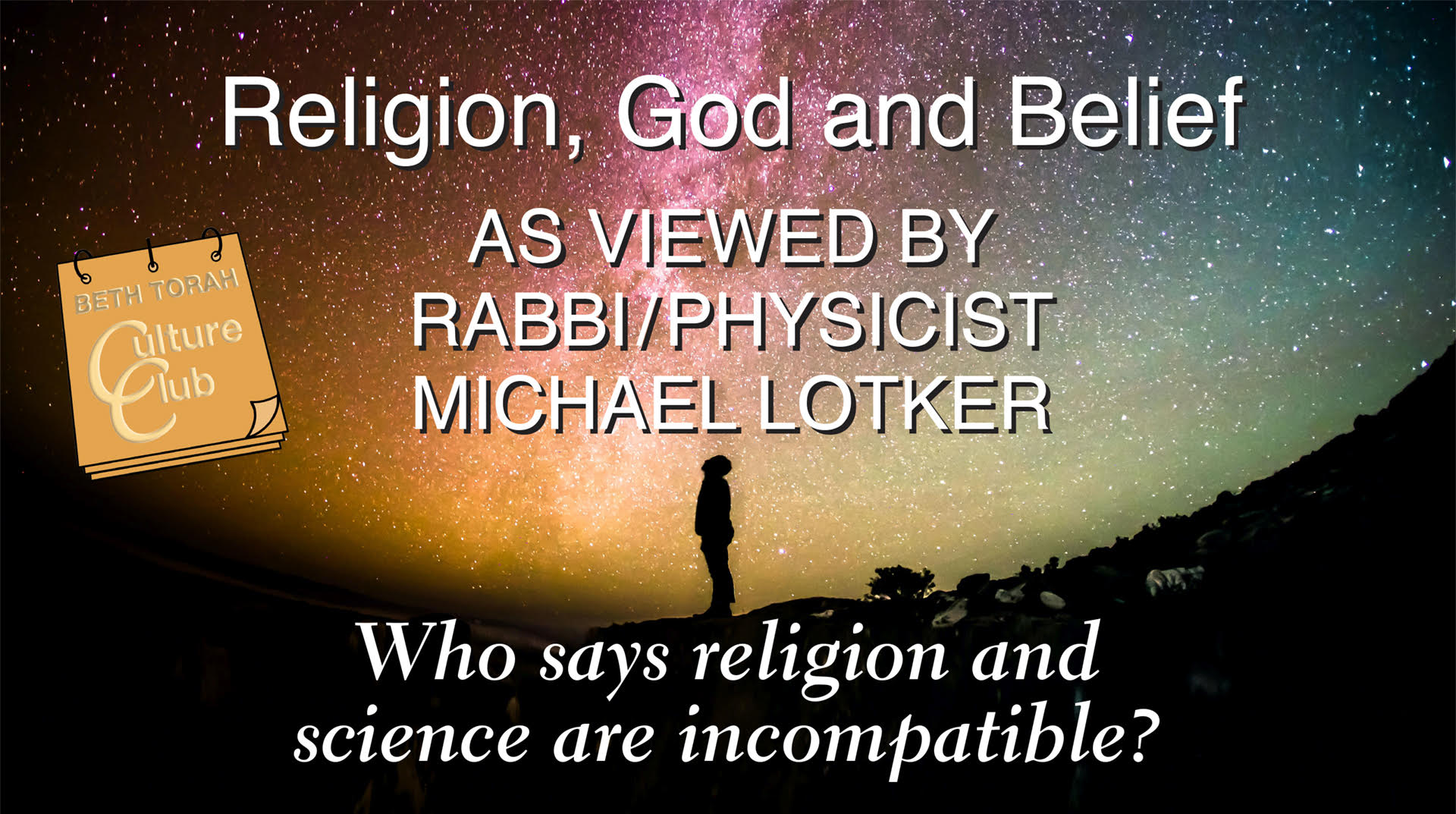 A Scientific Look at Religion, God and Belief
TUESDAY, NOVEMBER 16 AT 7:30 PM
Culture Club is pleased to welcome Rabbi/Physicist Michael Lotker as he explores the intersection of the worlds of science and religion. Join us Tuesday, November 16th, at 7:30 p.m. in Nacron Chapel or by Zoom. There will be time for Q&A and light refreshments will be offered.
Beth Torah and Sisterhood members and USY, Kadima and ECA families $10. Community members $15.
Rabbi Lotker is a second career rabbi, having been ordained at age 55. His first career was as a Phi Beta Kappa/ Magna Cum Laude physicist with an expertise in wind, solar and geothermal energy.
Rabbi Lotker holds undergraduate and graduate degrees in Physics from Queens College in New York City and from the University of Illinois, and a Master of Hebrew Letters from Hebrew Union College-Jewish Institute of Religion. He is widely published in the alternative energy field, and as an entrepreneur he started a number of alternative energy firms including a wind power development company which installed and operated wind farms in Hawaii and California. 
Rabbi Lotker is presently Rabbi Emeritus at Temple Ner Ami in Camarillo, California, Scholar in Residence at Temple Adat Elohim in Thousand Oaks, CA and the Community Rabbi for the Jewish Federation of Ventura County, and a chaplain for the Ventura County Fire Department. He is a member of the Central Conference of American Rabbis and the Board of Rabbis of Southern California. He is author of "A Christian's Guide to Judaism" available in paperback on Amazon.