Offers activities and events throughout the year for Beth Torah members and non-members alike. For us "culture" includes film, art, theater, technology, Jewish history, symphony, museums, architecture and more.
Take advantage of this chance to do new things and —  when the Beth Torah campus reopens — meet new people.
Everyone is welcome, so plan to include family and friends.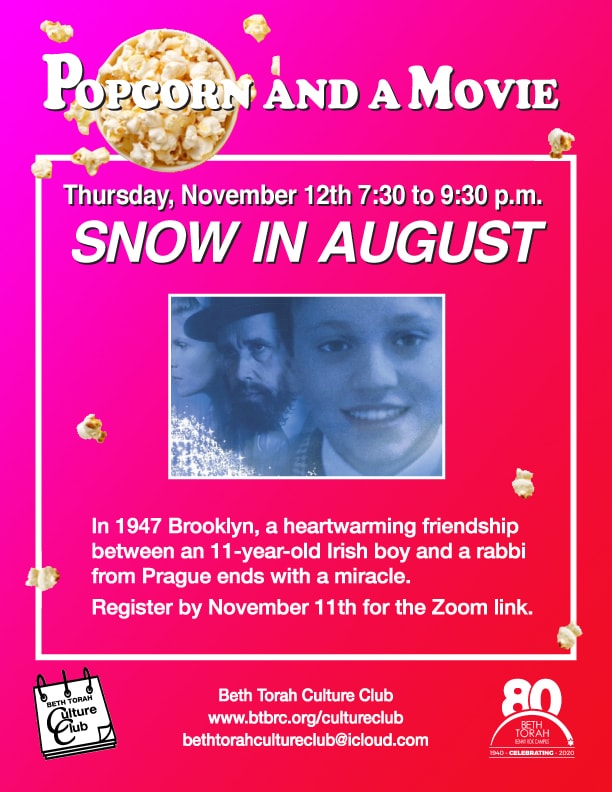 "Snow in August" is the story of the unlikely friendship between an 11-year-old Irish Catholic Boy and a lonely rabbi from Prague. The rabbi opens Michael to ancient learning while Michael explains everyday mysteries of Brooklyn's 1947 America. Terrorized by anti-semitic gang members, Michael and the rabbi find the only way out — a miracle.
Free to Beth Torah members and Sisterhood members. $5 for community members. We apologize, but until we can return to the Beth Torah campus, you must supply your own popcorn. Questions or help to register? Call Linda at 305-933-1001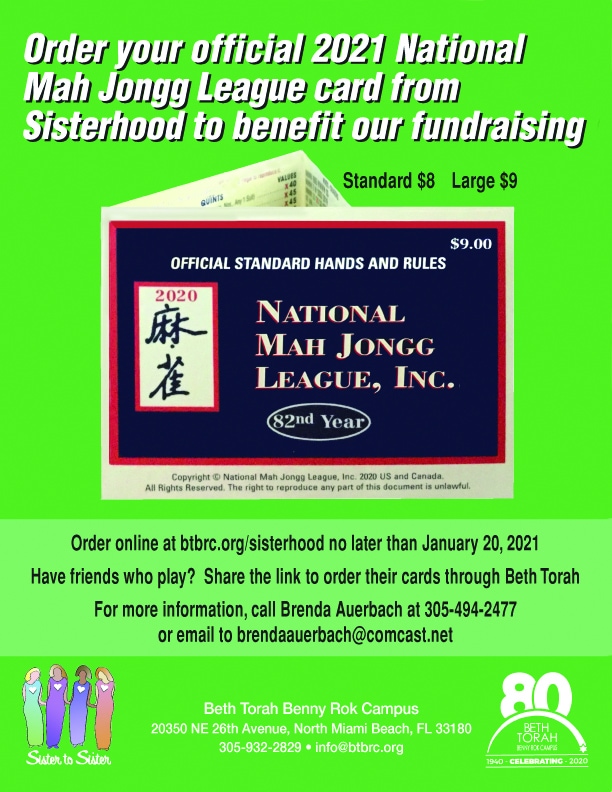 Perfect latkes! Gluten free latkes! Cauliflower latkes? Just in time for Hannukah with our own chef Mark Moyel.
We'll send recipes so you can cook with us and pre-measured ingredients packages will be available for purchase. Put the date on your calendar and watch for more information
FOR MORE INFORMATION SEND AN EMAIL BY